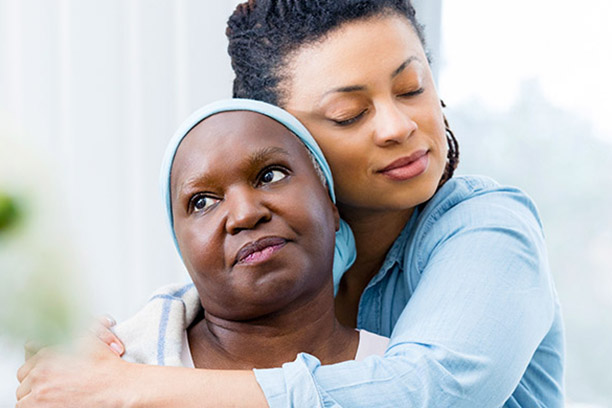 End of Life Care in Bridgeport, WV and the Surrounding Area
As your loved one approaches the end of their life, they should have access to care that will ensure they are comfortable and cared for during this difficult time. Sadly, this realm of home care is often looked over by caregivers and health care providers. At Visiting Angels of Bridgeport, give end of life care the focus it deserves. At all times, we will provide your family with the compassion and support that you need during this difficult time.
Although our end of life care doesn't include hospice care, we will work with and alongside hospice care providers to ensure your loved one receives quality care. If you have any questions during this process, we will provide any answers that we can. Our caregivers can also assist the surrounding family.
End of Life Care Services in Bridgeport, Fairmont, Clarksburg, and Nearby Cities
After a loved one receives a limited life expectancy, the responsibility of care often falls on the surrounding family members. That responsibility can be a heavy weight to carry all on your own. At Visiting Angels of Bridgeport, we can provide you with the care assistance that you need.
Our in home care supports the clients as well as their surrounding family. Our approach is outlined in a program entitled Practical Care Tips for End of Life. This program was created to provide caregivers with the tools to provide compassionate and skilled care during the end of life process.
At the basis of our care is a focus on the client. Our client's well-being and comfort are always prioritized. Our caregivers provide support and assist with personal tasks like bathing, dressing, and daily hygiene. The presence of our caregivers has also helped clients alleviate feelings of depression, anxiety, and stress.
We Provide Compassionate Care and Support
At Visiting Angels of Bridgeport, we can guide you towards senior care that fits your needs. At our free in-home consultation, we will answer any questions you may have, evaluate your loved one's needs, and inform you about the care services we provide.
Want to learn more about our end of life care? Call Visiting Angels of Bridgeport at 304-470-4631 to schedule a free consultation.
Serving Harrison, Taylor, Barbour, Upshur, Lewis, and Marion Counties, West Viriginia
Visiting Angels
BRIDGEPORT, WV
212 Newton St
Bridgeport, WV 26330
Phone: 304-842-0199
Fax: 304-842-1180