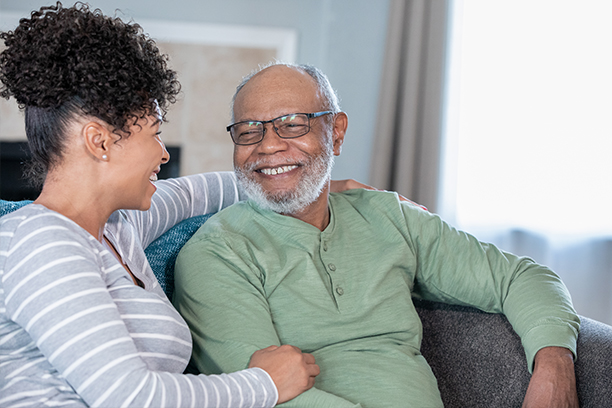 Getting Started with Senior Home Care in Bridgeport, WV
The home care agency can be difficult to understand; we get that. At Visiting Angels of Bridgeport, we make starting senior home care on your terms as easy as possible. To begin your journey, we ask you to call us at your earliest convenience. We will then schedule a free, in-home consultation with one of Visiting Angels of Bridgeport's trusted care officials. During the meeting, we will discuss schedule requests, care needed, and any other requests or concerns you may have.
During the consultation is the perfect time to ask questions. We want to get to know you as much as possible, and the consultation is the perfect time to lay the foundation of our care.
Call Visiting Angels of Bridgeport at 304-842-0199 to schedule a free consultation.
Visiting Angels Provides Home Care Services in Bridgeport, Clarksburg, and the Surrounding Area
To better prepare you for one of our consultations, here are a few more topics that we often discuss with prospective clients:
Physical needs (dressing, bathing, grooming, diet, mobility, incontinence, etc.)
Emotional needs (activities, companionship, social interaction, etc.)
Homemaking needs (meal preparation, laundry, housekeeping, grocery runs, etc.)
Schedule preferences (schedule changes, home access, documentation, sleep, mealtimes, meditations, etc.)
If, afterward, you would like to proceed with Visiting Angels of Bridgeport, we would then begin to establish a senior home care schedule. We offer flexible scheduling, including 24-hour, holiday, and nightly care. We will also finalize our personalized care plans, leaving flexibility for any changes that may come up in the future. Later, we will schedule a nurse visit to evaluate any physical or emotional needs. We would also love to allow you to Select Your Caregiver. You will be able to interview any prospective caregivers before they are hired to come into your home. Only with your say, will we proceed with care.
Schedule a FREE In-Home Care Consultation
Want to learn more about our senior home care? Contact Visiting Angels of Bridgeport at your earliest convenience by calling our home office at 304-842-0199.


Serving Harrison, Taylor, Barbour, Upshur, Lewis, and Marion Counties, West Viriginia
Visiting Angels
BRIDGEPORT, WV
212 Newton St
Bridgeport, WV 26330
Phone: 304-842-0199
Fax: 304-842-1180