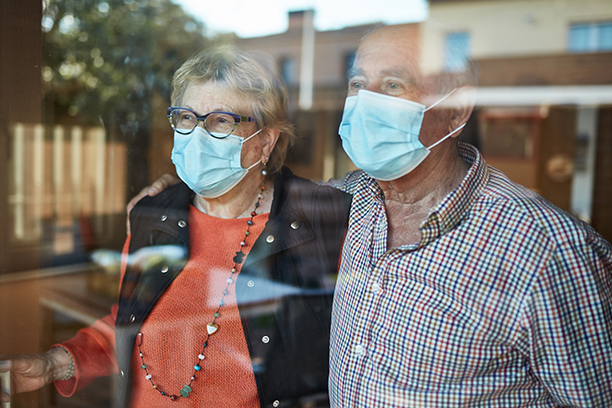 Meal Planning and Preparation for Seniors in Bridgeport, WV and Surrounding Areas
How a Professional Caregiver from Visiting Angels Bridgeport Can Help Your Parent with Meal Planning and Preparation
For most seniors, an early sign of loss of independence is malnourishment. Seniors lacking a proper diet often have this happen because of chronic or progressive medical conditions, mobility difficulties, medication side effects, problems with chewing, and loss of appetite. On the other end of this, seniors eating less than needed for optimal functioning, or eating the wrong foods, can result in a gradual decline of health, worsening of existing conditions, and reduced overall well-being. These are the most common issues that cause family caregivers to reach out to our office.
When family caregivers find themselves in these situations, Visiting angels of Bridgeport are here to offer assistance. Our care team takes the necessary time to create personalized care plans for each of our clients, ensuring that we care for the client's actual needs. We have services used to assist seniors' needs, such as meal preparation; we also find a compatible caregiver that will help them with other activities of daily living.
How Caregivers Assist with Planning and Preparing Meals
Our care agency offers meal preparation & planning services that include developing weekly or monthly menus, grocery shopping, preparing the ingredients for the actual cooking, washing the dishes, and cleaning the kitchen.
For seniors who cannot cook for themselves or don't want to meal preparation on their own, our caregivers help them enjoy warm, home-cooked meals. Our caregivers can also assist when your loved one still wants to participate in the cooking process but needs an extra set of hands.
We have a team of highly trained and qualified caregivers who can assist seniors on a special diet. A care provider can ensure that clients are following diets. They can even help seniors that need to reduce or limit their sodium intake, eat a special diet to keep their diabetes under control or follow any other dietary regimen, from low-calorie to vegetarian.
Our team encourages our clients to shop with their caregivers at local stores and markets rather than go alone; this is one way that we help get clients out of the house, get fresh air, and move their bodies. Visiting Angels Bridgeport is aware that seniors cannot leave their homes to get groceries. In these cases, a caregiver will do the shopping for them and deliver their items.
Visiting Angels Bridgeport also has a team of caregivers who can help those who need feeding themselves. With our meal preparation services, seniors also offer fluid intake reminders. We want our clients to not only be eating healthy but also staying hydrated.
Schedule Free in-home consultation
If your loved one needs meal assistance, our care agency is just a call away. We can help with tasks while also being a friendly companion during meal times-- letting it become a social opportunity and a chance for conversation and bonding.
If you want more information about our senior care services, like meal preparation services, give us a call at
304-470-4631
!
Serving Harrison, Taylor, Barbour, Upshur, Lewis, and Marion Counties, West Viriginia
Visiting Angels
BRIDGEPORT, WEST VIRGINIA
212 Newton St
Bridgeport, WV 26330
Phone: 304-470-4631
Fax: 304-842-1180