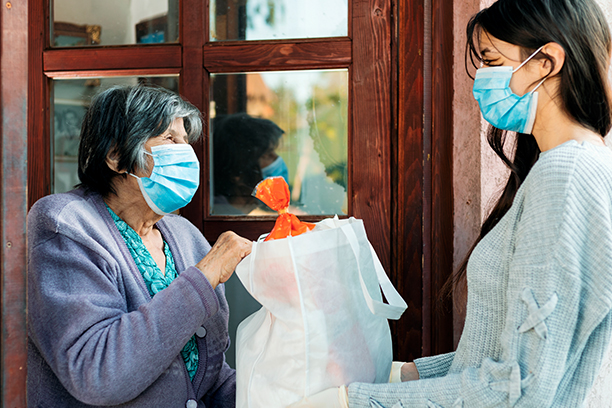 Long Distance in Home Care Services from Visiting Angels of Bridgeport, WV
In Home Care Services for Seniors in Fairmont, Clarksburg, Bridgeport, and Surrounding Areas
A family drifts apart for many different reasons. For example, the daughter could be pursuing a job opportunity out of state. The parents may want to retire and move to a sunnier climate. But, when a loved one's need for professional senior care arises; who's going to coordinate their care? At Visiting Angels of Bridgeport, we help you coordinate your loved one's in home care services no matter where you are. When you choose us as your partner in care, distance doesn't have to be a detriment.
How Long Distance Care Benefits You
Finding high-quality in home care services doesn't have to be an issue when you have Visiting Angels on your side. Whether they're in a different city or state, we can help you coordinate quality in home care services that you can be proud of.
Contact our offices today to learn more about your options. We can help you get in contact with the Visiting Angels office that caters to your loved one's community. One of our care professionals will also provide recommendations to help you make that next step.
Following the call, we will schedule a detailed care consultation for you and your loved one. We will conduct a phone consultation for you, as well as a one-on-one in-home consultation for your loved one. During this consultation, we will discuss your loved one's health and wellness needs and scheduling preferences. If you have any questions, let us know and we will be happy to answer them.
Your loved one will then be matched with a knowledgeable, friendly caregiver that can cater to your loved one's needs. Throughout our care, we will keep you in the loop through phone calls or emails. If there are any changes, you will be one of the first people that we contact. We also perform random visits and check-in calls to ensure that your loved one is always safe and comfortable.
The search for quality long distance in home care services ends here. Contact Visiting Angels of Bridgeport today to schedule a free, in-home consultation and begin your care journey.
Serving Harrison, Taylor, Barbour, Upshur, Lewis, and Marion Counties, West Viriginia
Visiting Angels
BRIDGEPORT, WEST VIRGINIA
212 Newton St
Bridgeport, WV 26330
Phone: 304-470-4631
Fax: 304-842-1180