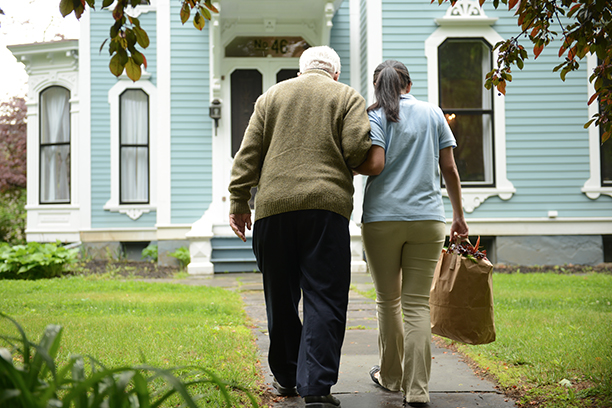 Local Resources for Seniors in Broomfield, CO and Surrounding Areas
At Visiting Angels, we're focused on promoting independent senior living for aging adults in Broomfield, CO and surrounding communities. These resources can help your senior loved one get the support and assistance they need to live a comfortable and happy life as they age in place.
Activities
The MAC | 303-426-4310
The MAC offers a fitness center, wellness programs, weight rooms, an indoor walking track, dance studios and more for adults over the age of 18. Seniors 55 and older have priorities on activities and trips.
Paul Derda Recreation Center | 303-460-6900
Located in Broomfield, the Paul Derda Recreation Center offers fitness classes, an indoor pool, an indoor track and many more amenities. The center also hosts SilverSneakers fitness classes for seniors.
Nutrition
Meals on Wheels | 303-294-0111
Volunteers of America's Meals on Wheels Program provides nutritious meals to adults over the age of 60 in Adams, Arapahoe, Clear Creek, Denver, Douglas, Gilpin, Jefferson and Larimer counties.
Market Meal Program | 303-294-0111
For seniors who do not require daily home-delivered meal visits, Volunteers of America also offers meal packages that can be picked up by a family member, caregiver or neighbor. Each meal package contains 10 frozen meals, fresh produce, whole grain breads, low-fast dairy products and non-perishable items.
Support Services
Seniors Blue Book offers comprehensive information about options for senior housing, home care, senior activities and more in the Denver Metro area.
Publishes articles and resources for seniors in Colorado.
Seniors' Resource Center | 303-238-8151
Seniors' Resource Center is a non-profit organization that provides transportation services, chore assistance, advocacy and more for seniors in the Denver area.
Area Agency on Aging | 303-480-6700
Through the Denver Regional Council of Government, the Area Agency on Aging provides comprehensive services for seniors in the Denver region, including Westminster and Broomfield.
Veteran Services Center | 720-501-3367
Provides information and resources to meet the needs of veterans in Colorado.
Transportation
Via Colorado | 303-447-2848
Provides para transit, travel training and referrals for older adults in Westminster and throughout Colorado.
A-LIFT | 303-235-6972
Offers transportation services to seniors over 55 in Adams County.
Serving Broomfield, Westminster, Northglenn and the Northern Denver Suburbs
Visiting Angels
BROOMFIELD, CO
350 Interlocken Blvd #110
Broomfield, CO 80021
Phone: 303-650-2881