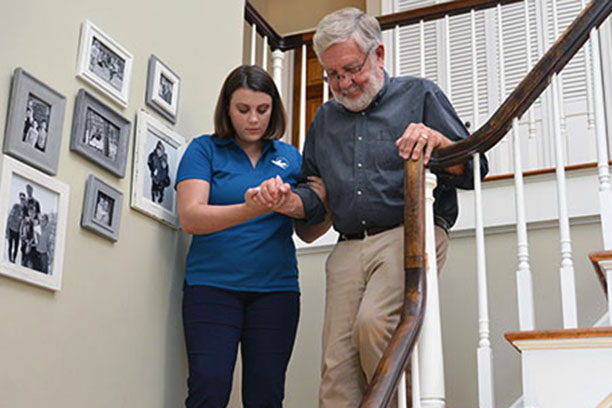 How Our Home Care Aides Help Seniors in Broomfield, CO and Surrounding Areas Avoid Fall-Related Risks
At Visiting Angels, our home care aides are committed to helping Broomfield, Northglenn and Westminster, CO seniors stay safe by providing fall prevention solutions
Falls are something most of us never think twice about, right? If we do fall, we get right back up and really do not experience any difficulty afterwards. For older adults, falls are a completely different ballgame. The fact is that the majority of older adults end up losing their independence after taking a fall. This is what makes fall prevention practically a mission for any good caregiving agency. If you are wondering how professional fall prevention services from Visiting Angels Broomfield could make a difference for your senior parent, our home care aides can help you understand the benefits.
Why Fall Prevention Services are Essential for Independent Seniors
Falls can do so much. You may have heard about a relative or someone else taking a fall and ending up in an assisted living facility or passing on afterwards. We all have. However, few of us really think twice about it because many of us don't fully realize how serious falls are when it comes to older adults.
After taking a fall, seniors can end up experiencing significant physical injury and may even take a hit when it comes to their social and emotional lives. This is because after they take a fall, seniors become afraid of taking another fall, which can make them overly cautious. Older adults have to stay active in order to maintain essential levels of muscle mass. If you notice that your loved one has been declining social invitations or going to fewer or no family functions, it may be time to consider hiring a professional home care aide. Their mental health could be at stake as well, as older adults who take a fall experience higher rates of anxiety, loneliness, social isolation, sadness and depression.
Here's what you need to know about the risks and effects of falls amongst seniors:
As many as 30 percent of older adults end up sustaining very serious injuries after falling. These injuries include broken hips, fractures, and concussions.
If a senior takes a fall, they are very likely to do so again and very soon.
A little under a million people are hospitalized as the direct result of a fall every year.
For seniors, recovery can be very difficult and sometimes impossible. Many end up having to move permanently to assisted living facilities or nursing homes.

How Our Home Care Aides Help Seniors in Broomfield and Throughout the Northern Denver Suburbs Stay Safe
The good news is that falls never happen out of the blue. A good home care aide from Visiting Angels Broomfield can help you identify risk factors in your loved one's life and eliminate them. We also provide mobility assistance so your loved one can safely move about their home, meal planning and preparation so your loved one can get the nutrients they need for good muscle mass, medication reminders so your loved one can stay healthy and so much more.
To find out more about fall prevention services from Visiting Angels Broomfield, please contact our office today!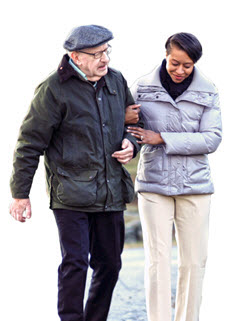 Serving Broomfield, Westminster, Northglenn and the Northern Denver Suburbs
Visiting Angels
BROOMFIELD, CO
350 Interlocken Blvd #110
Broomfield, CO 80021
Phone: 303-650-2881
Download Your Free Safe & Steady Fall Prevention Resource Guide today.