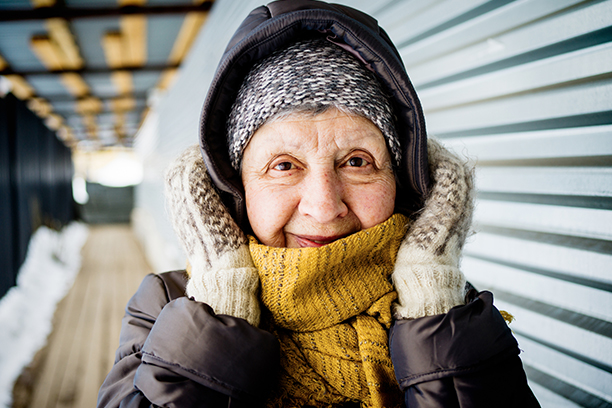 Stroke Recovery Care at Home for Seniors in Broomfield, CO and Surrounding Areas
Visiting Angels provides senior care at home in Broomfield, Northglenn and Westminster, CO that assists in recovering from stroke and learning to adjust to changed abilities
After experiencing and surviving a stroke, seniors will likely face many physical and mental challenges. Stroke can have a lasting impact on a survivor's memory, mobility, and speech. Common long-term effects of stroke include partial face and body paralysis, difficulty with fine motor skills, slurred speech and trouble with short-term memory. The severity of these outcomes can vary greatly. Your loved one's doctor and medical care team will be able to best explain what recovery looks like for your loved one's unique situation.
"Two-thirds of all senior stroke survivors end up with some level of disability"
Perhaps you were able to provide the assistance and care your parent needed before the stroke, but now their situation has changed. Your loved one may have significant limitations to their mobility and cognitive function and you will need professional support to best help them. Visiting Angels Broomfield can help by providing compassionate, professional stroke recovery care at home.
How Recovery Care at Home Helps Elderly Stroke Survivors in Broomfield and Surrounding Communities
"I have nothing but great things to say about Visiting Angels Westminster. They have provided several wonderful 'Angels' to help my sister after she suffered a major stroke in early 2019. She lives in a nursing home, and even thoughout COVID, they found ways to creatively 'visit' her (window visits, window chalk, Zoom calls, cards and letters). They have kept her spirits up and kept her company when our family (due to distance) could not visit. When I've asked my sister in the past what she thinks of her Angel, she can't speak due to the ventilator, but her eyes light up, and she says, 'I love her.'"
- Stacey H.
Depending on your loved one's condition following a stroke, they may be receiving care from a variety of professionals:
Physical and occupational therapists help them to regain body strength while relearning how to complete simple tasks
Doctors and nurses may continue to monitor brain function, blood pressure and other vitals
Visiting Angels Broomfield can meet the crucial need of recovery care at home.
Our essential living assistance services help seniors focus on their recovery while receiving the assistance they need to stay clean, comfortable and happy.
Our home care aides have the skills, qualifications, and experience to assist with all Activities of Daily Living (ADLs). As your loved one regains their physical strength, we can help with bathing, grooming, getting dressed, toileting and incontinence care. We can provide assistance with grocery shopping and running errands, meal preparation and light housekeeping. We can also provide medication and fluid reminders, transportation to follow-up appointment and overnight monitoring.
Comprehensive Care Plans Tailored to Your Needs
Each care plan is created to meet the needs of each unique senior client and their families. We consider the schedule of when care is needed, your loved one's care needs, and personal preferences before assigning a caregiver.
Consistency is key, especially for those recovering from a stroke, so we do our very best to make sure your loved one has a familiar, reliable caregiver who is well-versed in their specific needs. If your loved one requires 24-hour home care, our caregivers will work in shifts to provide the assistance they need.
Visiting Angels Broomfield will work with your loved one's medical care team and any other therapists in the home to ensure our care plan is in accordance with their recommendations.
If you want to learn more about how care at home can assist in your loved one's stroke recovery care, please contact Visiting Angels Broomfield today. We're happy to help in any way we can!
Serving Broomfield, Westminster, Northglenn and the Northern Denver Suburbs
Visiting Angels
BROOMFIELD, CO
350 Interlocken Blvd #110
Broomfield, CO 80021
Phone: 303-650-2881