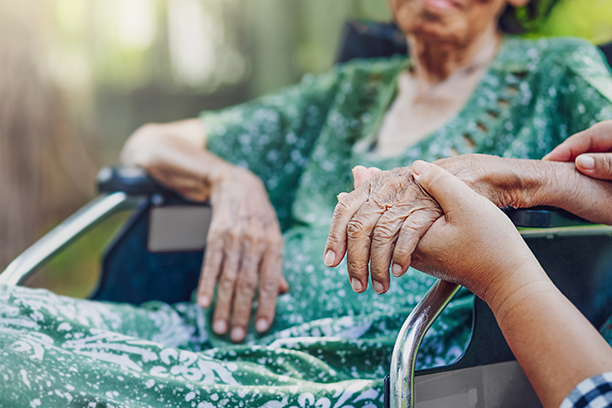 Frequently Asked Questions About Alzheimer's Home Care Options in Broomfield, CO and Surrounding Areas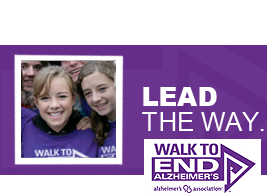 Visiting Angels Broomfield can answer your questions about Alzheimer's disease, including symptoms, risk factors and the benefits of Alzheimer's home care services
If your aging loved one has recently been diagnosed with Alzheimer's disease, our memory care experts can provide you with answers to frequently asked questions about this debilitating condition. Let us take a look at some of the most common questions about the most widespread type of dementia, including symptoms, risk factors and the benefits of Alzheimer's home care.
What is Alzheimer's disease?
Alzheimer's is a chronic, progressive neurodegenerative disease characterized by memory loss, gradual decline in cognitive functions, and changes in behavior. Currently, nearly 6 million Americans are afflicted with the condition, with the majority of those diagnosed being over 65. Sadly, Alzheimer's is one of the leading causes of death in the US.
What is the main difference between Alzheimer's and dementia?
While dementia is a wider term used to describe a variety of brain disorders, Alzheimer's is the most common type of dementia, totaling to up to 80 percent of all diagnosed cases of dementia.
What are the risk factors for Alzheimer's?
While scientists and research teams are still looking into the exact cause of Alzheimer's, there are three main risk factor groups:
Advanced age

Heredity

Poor heart health
What are the symptoms of Alzheimer's?
While Alzheimer's disease has a wide array of symptoms, the most common ones include:
Short-term and long-term memory loss

Trouble solving simple problems

Struggling with simple, daily activities performed hundreds of times

Forgetting or mixing up words

Misplacing or losing items

Confusion with time and/or place

Forgetting names and identities of close people

Being more irritable or depressed than usual
How does Alzheimer's disease progress?
Alzheimer's is a progressive disease with symptoms gradually amplifying over the course of several years. During the onset of Alzheimer's, symptoms will be mild and have a minimal impact on one's well-being. As the disease slowly progresses, symptoms become more apparent and more debilitating. By the advanced stages, seniors afflicted with Alzheimer's may lose their memory, the ability to speak or to understand speech, and the ability to perform even the simplest tasks such as using the bathroom or eating on their own.
Does Alzheimer's disease have a cure?
Unfortunately, there is no cure for Alzheimer's at the moment. However, treatment options and Alzheimer's home care services focus on alleviating the symptoms and slowing the progression of the cognitive decline which can help improve the overall quality of life of Alzheimer's patients.
What are my loved one's options for Alzheimer's home care in Broomfield and surrounding areas?
Many families prefer to provide care for their loved ones personally during the early stages of Alzheimer's. But as the disease progresses, patients will require high levels of care. Most families opt for moving their loved ones to an assisted living facility or rely on professional Alzheimer's care services from a trustworthy caregiving agency.
At Visiting Angels Broomfield, we provide personalized Alzheimer's home care plans and help local seniors continue living safely at home for longer. We've become the leading agency for seniors in Westminster, Broomfield, Denver and surrounding areas in Colorado because of our wide variety of services and compassionate caregivers.
Call our Broomfield, CO office today to learn more. We are here to help!
Serving Broomfield, Westminster, Northglenn and the Northern Denver Suburbs
Visiting Angels
BROOMFIELD, CO
350 Interlocken Blvd #110
Broomfield, CO 80021
Phone: 303-650-2881