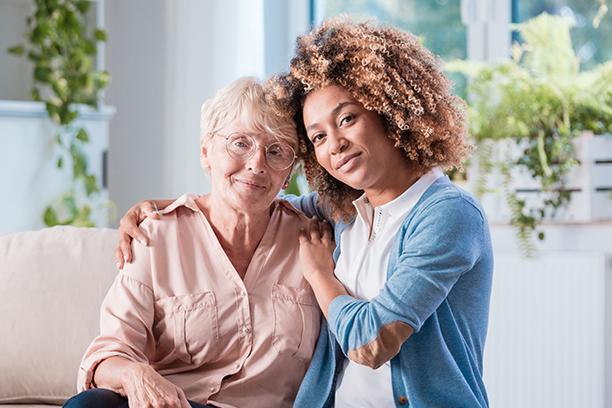 Long-Distance Senior Care Services from Visiting Angels Broomfield
If you live far away from an elderly loved one in Broomfield, CO, Visiting Angels can work with you to ensure they receive the senior care services they need to continue living independently in their own home
If your elderly loved one lives far away from you and needs professional in-home care services as a result of progressing age-related difficulties, you may have a hard time organizing everything. The fact is that it is never easy to find a solution that works best for your loved one. However, Visiting Angels Broomfield can make the process a lot easier on you.
Here at Visiting Angels Broomfield, we understand what you are going through. Being so far away from your loved one can make it difficult to keep an eye on them. The sad fact is that this can lead to dangerous situations and has in the past. Let's make sure your loved one is getting the best chance at independence and well-being in their golden years.
The Benefits of Working with Visiting Angels Broomfield
With our in-home senior care services, you can rest easy knowing that your love one is healthy and safe even if you live in a different city or state. Our friendly representatives will work with you and your family to help you coordinate in-home elder care services for your loved one. You will be surprised at how much of a difference this will make in your loved one's life. Seniors are often left feeling very isolated and having a home care aide around can really help them get back on track. We will work to keep you in the loop, making sure your senior parents is getting everything they need along the way.
As a professional home care agency, Visiting Angels is present all across the country. This puts us at a particular advantage as we bring immeasurable experience from looking after thousands of seniors across the country.
Many of us live very far away from our senior parents. Even if we are able to see them quite often, this may not be enough to ensure their continued safety. Many of us have had to move to pursue our education or careers any new love interests, which means that we are not able to be there for our loved ones as much as we would like. However, you can still help your parents lived very comfortably. With senior care services from Visiting Angels Broomfield, you can have peace of mind knowing your loved one is receiving the care they truly need.
Whether your loved one needs assistance with daily tasks for a few hours a day or long-term dementia care to cope with memory-related illnesses, we are here to help.
Contact our Broomfield, CO office to get started with our senior care services. Visiting Angels is here to help any way we can!
Serving Broomfield, Westminster, Northglenn and the Northern Denver Suburbs
Visiting Angels
BROOMFIELD, CO
350 Interlocken Blvd #110
Broomfield, CO 80021
Phone: 303-650-2881