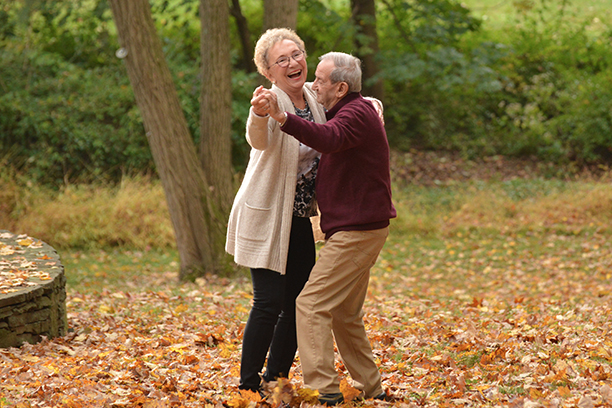 Our Senior In-Home Care Providers Help Aging Loved Ones in Broomfield, CO and Surrounding Areas Manage Chronic Illnesses at Home
Seasoned caregivers from Visiting Angels can help seniors with chronic illnesses in Broomfield, Westminster, Northglenn and surrounding areas in Colorado get customized senior in-home care services and continue living safely at home in their golden years
It is no secret that getting diagnosed with a chronic illness is a game-changer that can significantly affect one's overall quality of life. As a consequence, when this happens to aging loved ones, it can become straight-on difficult for family caregivers to provide proper care for their parent or grandparent.
On the other hand, most seniors highly value their independence, so it would be a shame to force them to relocate to an assisted living facility if they wish to remain in their own home. When this is the case, Visiting Angels Broomfield is dedicated to helping you help Mom or Dad get the assistance they need to maintain their independence while providing personalized senior in-home care services they need to manage their condition.
What Are Chronic Illnesses?
Any condition that requires medical attention and lasts over a year can be described as chronic. In many cases, chronic illnesses usually make ordinary daily tasks difficult to perform or complete. Arthritis, asthma, respiratory illnesses, diabetes, heart disease, various types of cancer and osteoporosis are some of the most common examples of chronic illnesses frequently developed in senior years.
Unfortunately, when an elderly loved one gets diagnosed with a chronic condition, standard senior care may no longer be adequate as they might need more support than before.
How Can Visiting Angels Broomfield Help Your Aging Loved One?
What sets Visiting Angels Broomfield apart from other local agencies is that we personalize all our senior in-home care services. This means if a client is afflicted with a chronic condition, our care plan will be customized to meet their specific care needs and help manage their symptoms properly.
For example, your mom or dad's personalized care plan can be personalized to include:
Mobility assistance
And much more
At Visiting Angels Broomfield, we are on a mission to increase the number of "good days," reduce the likelihood of medical complications and make certain age-related challenges of day-to-day life at home a whole lot easier for Mom or Dad.
Get in touch with Visiting Angels Broomfield today and learn more about how our senior in-home care services can make a big difference in managing chronic illnesses at home. We are here to help!
Serving Broomfield, Westminster, Northglenn and the Northern Denver Suburbs
Visiting Angels
BROOMFIELD, CO
350 Interlocken Blvd #110
Broomfield, CO 80021
Phone: 303-650-2881