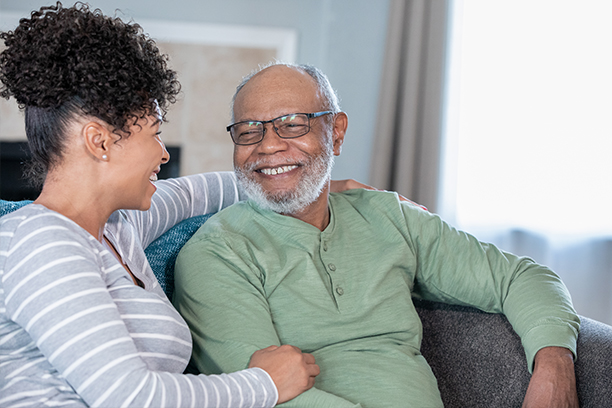 Best of HomeCare Award 2015
Visiting Angels of Charlotte Receives 2015 Best of Home Care® Provider and Employer of Choice Awards
CHARLOTTE, N.C. (June 1, 2015) – Visiting Angels of Charlotte announced today that it has received both the Best of Home Care Provider of Choice and Employer of Choice Awards from Home Care Pulse. Awarded to only the top ranking home care providers, based on client and caregiver satisfaction scores gathered by Home Care Pulse, Visiting Angels of Charlotte is now ranked among a small handful of home care providers across the country who have proven their ability to provide an exceptional working experience to employees, and the highest quality care to clients.
"We want to congratulate Visiting Angels of Charlotte on receiving both the Best of Home Care Provider of Choice Award and the Best of Home Care Employer of Choice Award," says Aaron Marcum, CEO and founder of Home Care Pulse. "Since these awards are based on real, unfiltered feedback from clients and caregivers, Visiting Angels of Charlotte has proven their dedication to providing a great work environment and solid training to employees, while maintaining their focus on client satisfaction. We are pleased to recognize their dedication to quality, professionalism and expertise in home care."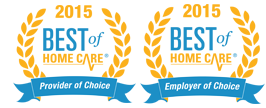 Best of Home Care award-winning providers have contracted with Home Care Pulse to gather feedback from their clients and caregivers via live phone interviews each month. Because Home Care Pulse is an independent third-party company, they are able to collect honest and unbiased feedback. These award-winning providers have received the highest satisfaction scores in areas such as professionalism, compassion of caregivers, training, and client/caregiver compatibility. Nurse Kathleen Monks said, "Home Care Pulse is a great way to discover what our clients and caregivers are thinking about Visiting Angels." The organization is always striving to be better than it was the year before. Visiting Angels of Charlotte has been a recipient of awards from Home Care Pulse since 2010. "We are so pleased to have earned the Home Care Pulse Provider and Employer of Choice Awards." said Visiting Angels of Charlotte co-owner and director Paul Gach, "It is truly an independent assessment of the care we provide our clients and the dedication of our caregivers. Providing respect, compassion and listening to both our clients and our caregivers has greatly contributed to our success."
"Our goal at Home Care Pulse is to empower home care businesses to deliver the best home care possible," says Aaron Marcum, CEO and founder of Home Care Pulse. "We are happy to recognize Visiting Angels of Charlotte as a Best of Home Care award-winning provider and celebrate their accomplishments in building a team of happy, qualified caregivers who provide outstanding care for their clients."
About Home Care Pulse
Home Care Pulse is the industry's leading firm in performance benchmarking and quality satisfaction management and serves hundreds of home care businesses across North America. They are the industry's top resource for education, business development, certification, and proof of quality, including the prestigious
Best of Home Care® awards
.
About Visiting Angels of Charlotte
Visiting Angels of Charlotte is part of the nationally respected network of non-medical, home care agencies providing senior care, elder care, personal care, respite care and companion care to help the elderly and adults continue to live in their homes serving Matthews, Mint Hill, Harrisburg, Concord, Kannapolis, Pineville, Indian Trail and the Charlotte, NC area. Visiting Angels of Charlotte founded in 2002 by co-owners and directors Paul Gach and Jill Stewart. Our mission is to educate, support and provide the compassionate, professional resources needed to deliver the best care possible to families across the Charlotte region so their loved ones can remain independent in their own homes. We are located at 125 Floyd Smith Office Park Dr. Charlotte, NC. Further information can be found on
our website
or on our
Facebook page
.
Serving Charlotte Metropolitan Area and Concord, NC
Visiting Angels
CHARLOTTE, NC
125 Floyd Smith Dr #180
Charlotte, NC 28262
Phone: 704-549-4010
Fax: 704-549-4070