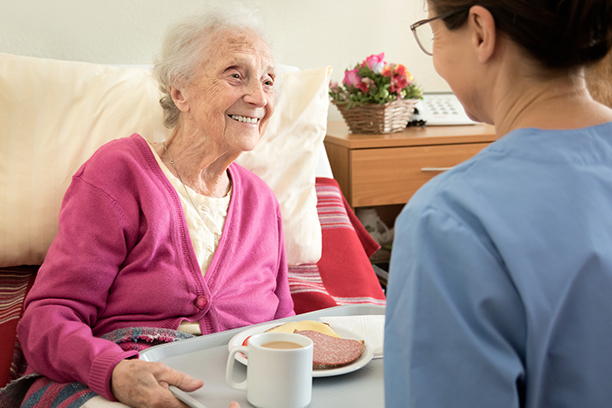 Long Distance Elder Care in Doylestown
Elder Care for Families Separated by Long Distances
Under normal circumstances, living far away from a loved one can be a manageable situation. Regular chats on the phone, video messaging, and frequent flights or road trips can enable you to stay close even while living far apart. Yet, when elder care needs come into the life of your loved one in Doylestown, things become increasingly complicated.
If your loved one needs care and you live in another city or state, you may not know how to manage their needs. Working with Visiting Angels® Doylestown can help make sure you've arranged the high-quality elder care your loved one deserves. With our help, they can remain at home for as long as possible, and you can maintain peace of mind about their situation.
Our Approach to Elder Care
Because our approach to elder care focuses on personalization, we are able to accommodate the needs of long-distance families with ease. We'll go above and beyond to include your family in the care process while providing your loved one with professional care that makes a positive difference in their life.
Here are some of the ways we can adapt our services in the Doylestown area to address long-distance care situations:
Conducting consultations at a distance. Your family can be part of the consultation process even if you're not physically present with your loved one. We'll keep you involved using various forms of media as we conduct your loved one's free care consultation.
Requesting your input on care planning. We'll ask for your input and feedback as we start to build a care plan for your loved one. You know them best, and we're ready to ensure their care plan and schedule reflects your concerns and preferences.
Maintaining an ongoing conversation. Once we begin providing elder care for your loved one, we won't stop our conversation with you. We will keep in touch through regular updates that ensure you remain up-to-date on your loved one's circumstances and general well-being.
Performing regular check-ins. If you're worried about how your loved one is doing in between visits from their care provider, we can perform quick drop-in visits or check-in calls.
Does your loved one in Doylestown, Buckingham, Fallsington, Warwick, Hilltown, Lahaska, Levittown, Warminster, Warrington, Bucks County, Montgomery County, Southampton, or a nearby community require elder care? Start setting up long-distance care today by contacting Visiting Angels Doylestown to request a free consultation.
Serving Bucks County Pennsylvania
Visiting Angels
DOYLESTOWN, PA
3617 Route 202
Doylestown, PA 18902
Phone: 215-345-9600
215-362-1100
Fax: 215-230-9226