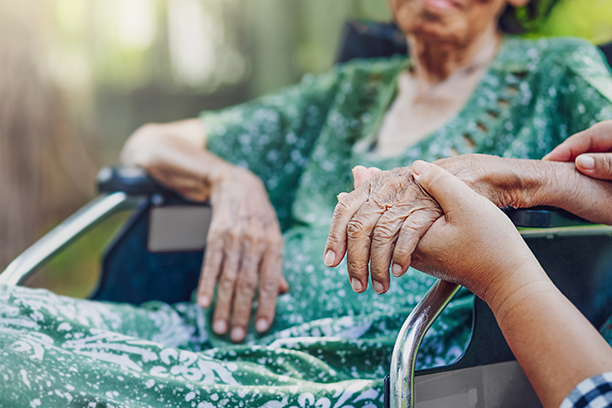 We're Proactive
Proactive Elderly Assisted Living Services in the Doylestown PA Area
When families in the Montgomery and Bucks County area are searching for elderly assisted living services they require many things from the agency they choose. Experienced care providers, compassionate care and a responsive staff are usually at the top of the list. All of these are essential to instilling confidence in the elderly assisted living services company you choose.

You can find all of these at Visiting Angels Doylestown PA. We are a team of dedicated care providers with expertise in elderly assisted living services. We provide care to families in Montgomery and Bucks Counties. Our team of professionals understands the importance of providing quality care each and every day. They don't take their responsibility lightly and always treat their clients with dignity and respect.

When you choose Visiting Angels Doylestown PA as your elderly assisted living provider, you can count on us for proactive care. Our commitment to providing your loved one with the best possible care is built upon a foundation of proactive care and open communication. Once we have begun providing elderly assisted living services, we will begin our system of follow up phone calls and home visits. Our follow up visits help us to be sure your loved one's care is progressing as needed. Regular follow up visits also help us to assess that the match between caregiver and client is developing as it should. If we see any areas for concern, we will reach out to your family to discuss our findings.

Our elderly assisted living services providers are also empowered to discuss their concerns with our office and your family. If they see anything out of the ordinary, they will contact us or you to share their concerns. By making sure everyone is on the same page, it is possible to prevent problems and to raise the quality of care being provided. If you ever have questions or concerns you'd like to discuss, we encourage you to contact our office.

Please call our Doylestown PA office today to learn more about our proactive elderly assisted living services. We look forward to working with your family.
Website Listing Directory
Serving Bucks County Pennsylvania
Visiting Angels
DOYLESTOWN, PA
3617 Route 202
Doylestown, PA 18902
Phone: 215-345-9600
215-362-1100
Fax: 215-230-9226