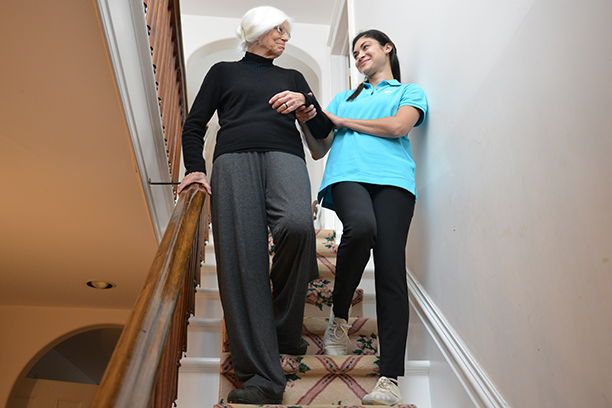 You're in Control
We want to be Your Senior Care Agency in Doylestown PA!
Visiting Angels Doylestown PA is a non-medical senior care agency. What does this mean? It means we're different from other senior care agencies in the area. We are not a nursing agency. We don't dictate your care. At Visiting Angels Doylestown PA, we believe you should be in charge. It's your health, your care and your schedule. It isn't our job to change it. Instead it's our job to adapt to it.

As a non-medical senior care agency, we have the flexibility to adapt our care to meet your needs. We have built our senior care agency in Doylestown PA on the belief that you should be able to tell us exactly what you need. In other words, you should be in charge. If you like to get up or eat at a certain time, we'll help you do it. We won't try to change your schedule to make it easier for us to provide care. We'll make sure you are able to get up and eat at the times you like.

Your schedule or routine is part of what makes your day comfortable for you. It's part of who you are. Having someone from a senior care agency come in and change your schedule isn't going to make you feel better. In fact the stress associated with changing your schedule is likely to make you feel worse. So we won't do it. We will always adapt so that we are providing the services you need, when you need them.

We are so committed to ensuring you have a say in your care that we allow you to choose your caregiver. When you choose Visiting Angels Doylestown PA as your senior care agency, we will select several caregivers who have the skills necessary to meet your needs. You will them have the opportunity to meet with and get to know them. Simply let us know which one you are most comfortable with and that person will become your caregiver. It's that simple.
Find out why families throughout the Doylestown PA area choose Visiting Angels as their senior care agency. Call our office today to learn more about our at home elder care services
Serving Bucks County Pennsylvania
Visiting Angels
DOYLESTOWN, PA
3617 Route 202
Doylestown, PA 18902
Phone: 215-345-9600
215-362-1100
Fax: 215-230-9226