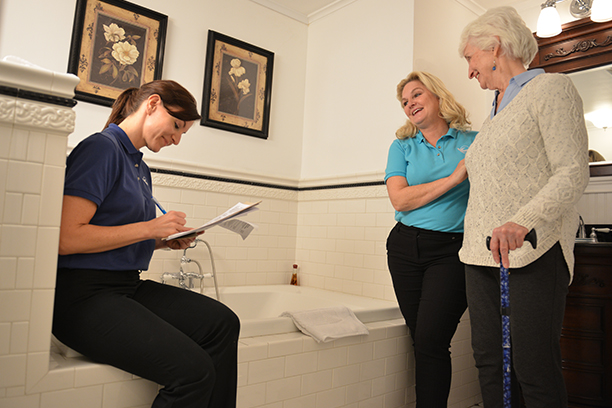 Experienced Elder Homecare in Doylestown PA
Experienced Elder Homecare in Doylestown PA
When you think of the type of elder homecare services you want for your loved one in the Doylestown PA area, what comes to mind? Do you want care provided by a professional caregiver? Would you like an experienced caregiver who understands the importance of treating your loved one with respect, care and kindness? Does your caregiver need to have any special skills? Do you need your loved one to receive care on the weekends or holidays? If you answered yes to any of these questions, now is the time to call Visiting Angels Doylestown PA for elder homecare services.
Visiting Angels Doylestown PA specializes in providing elder homecare services to families in Montgomery and Bucks County. Our elder homecare services are always provided by experienced caregivers. We only hire caregivers who have previous experience providing elder homecare services. It is important to us that our caregivers can hit the ground running. On the job training should be limited to internal procedural concerns, not to learning how to care for your loved one. With Visiting Angels Doylestown PA as your elder homecare services provider, the caregiver you choose will already have the skills and experience needed to care for your loved one.
Each of the caregivers we hire has gone through an extensive interview process. We ask each potential elder homecare provider to participate in multiple interviews. Those we believe have the experience and skills to meet our high standards are then asked to provide references from previous employers, clients, health care providers, and others who can vouch for their ability to provide superior care. Each of our caregivers is also fully vetted via background checks.
You can count on Visiting Angels Doylestown PA to provide an experienced elder homecare provider who will treat your loved one with respect, care and kindness. Call our Doylestown PA office today to find out how our elder homecare services can help your family.
Serving Bucks County Pennsylvania
Visiting Angels
DOYLESTOWN, PA
3617 Route 202
Doylestown, PA 18902
Phone: 215-345-9600
215-362-1100
Fax: 215-230-9226