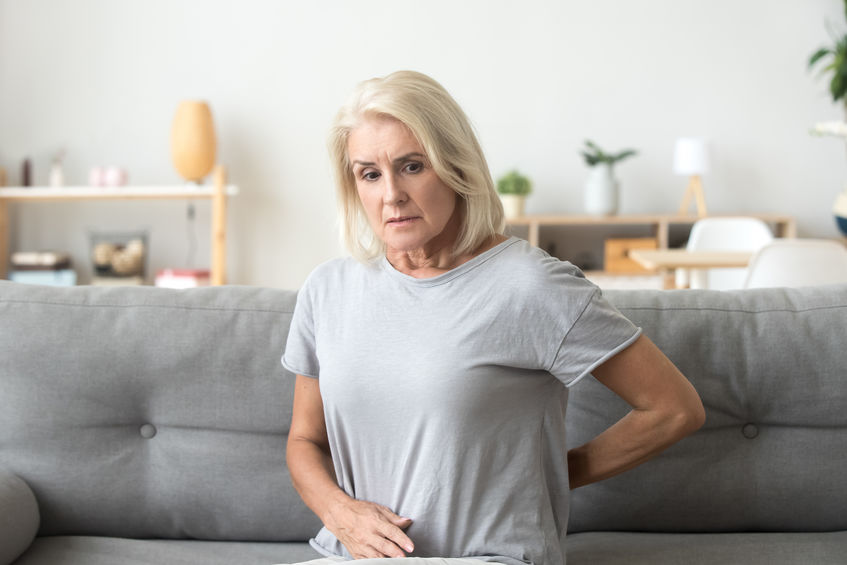 Why Posture Matters for Seniors and How to Self-Correct
Posture is the position of your body while sitting, standing, or lying down. It is often the result of habits formed throughout one's life. Activity level and self-awareness contribute towards both good and bad posture. The more active and self-aware you are, the more likely you are to form habits that lead to better posture.
Posture is important at all stages of life, including older adulthood. Many of us recognize that good posture is better for our health. We are even able to identify others with poor posture while often neglecting our own. If you're guilty of poor posture, know that you are not alone. Approximately two-thirds of older adult women and half of older adult men are affected by
hyperkyphosis
or an extremely hunched posture. Here are a few reasons why posture matters for seniors and some tips to help you self-correct.
Reduces Neck and Back Pain
Practicing proper posture means that your spine is in proper alignment. When your spine is aligned correctly, your body weight is evenly distributed. This reduces the amount of stress placed on your muscles, tendons, and ligaments, thus reducing neck and back pain. Improving your posture can help ease neck and back pain.
Improves Digestion
Stooping or hunching over while sitting or standing puts your body in an unnatural position. This not only can cause neck or back pain, but it also impacts your internal organs, especially your stomach and intestines. Proper posture, however, helps improve digestion. When you sit up or stand straight, you give your organs involved in the digestive process adequate room to work. You also reduce your risk for acid reflux and constipation when you practice proper posture.
Supports Spine Health
In addition to exercising your core to strengthen your back muscles, practicing proper posture supports spine health. It is one of the simplest ways to maintain a healthy spine and requires minimal effort. When you sit up and stand straight, you improve blood flow and prevent pinched nerves. Maintaining a healthy posture while sleeping also supports spine health as you allow your spine to rest in a supported and relaxed manner.
Boosts Your Mood
Have you ever paid attention to your body position when you feel happy or sad? Most people tend to slouch when they feel sad and sit upright when they feel happy. That's partly due to the mind-body connection, meaning that your mood can affect your posture and vice versa. The next time you feel down, try sitting up for an instant mood boost.
Tips to Self-Correct a Poor Posture
If you've suffered from poor posture for many years, the good news is that it's not too late to self-correct. Start by becoming more aware of your posture so that you can develop healthier posture habits. Keep the natural curve of your spine in mind and maintain these natural curves—at the neck, mid-back, and low back. Work on keeping your shoulders relaxed and down instead of scrunched up towards your ears. Sit up and stand straight. Resist the urge to hunch forward while on your computer, tablet device, or phone, or while watching television or reading. When you sit, your knees should bend at a right angle, and you should avoid crossing your legs. Avoid sitting for long periods of time. When you stand, balance your weight evenly on both feet. When you sleep, it's best to sleep on your back while using a small pillow under the back of your knees to reduce stress on your spine.
Another way to improve your posture is to partner with
Visiting Angels Fond du Lac
. We have earned an outstanding reputation as a top-tier provider of senior home care services from families in the Fond du Lac region. Our services are tailored to each individual client. We work with your schedule and provide care when you need it most. Our compassionate caregivers can give you gentle reminders to sit up straight and escort you on a walk around the neighborhood to keep you moving. Current clients experience a boost in mood just knowing a companion caregiver is on their way to spend quality time with them. If you require elderly care, please
contact us
today by calling 920-375-5555.
Visiting Angels of Fond du Lac, WI
920-375-5555
https://www.visitingangels.com/fdl/home