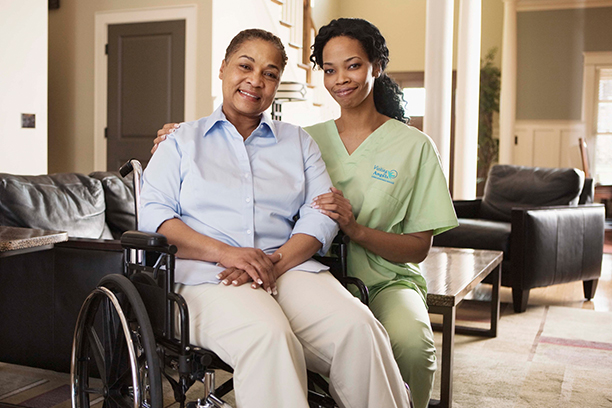 Why Visiting Angels
Families in Fond du Lac WI Trust Visiting Angels for Elderly Care Services
Visiting Angels has earned an outstanding reputation as a top tier provider of elderly care services from families in the Fond du Lac WI area. People love our services because they are focused on the individual. When you have elderly care services from Visiting Angels Fond du Lac WI, your loved one is not just a number, they are an individual with unique needs and desires.
Your Schedule Matters
One way we show we are invested in providing individualized care is by working with your loved one's schedule. Elderly care from Visiting Angels Fond du Lac is centered around your family member's familiar routines. Whether you are looking for assistance during the day or overnight, short term or long term, our affordable hourly rates can work for you. Elderly care from Visiting Angels Fond du Lac Wi is even available on weekends and holidays if needed.
Customized Elderly Care Is the Best Care
When you call Visiting Angels Fond du Lac WI for elderly care services, we will meet with you directly to discuss your loved one's health and wellness concerns. We spend time gaining an understanding of what will provide the most benefit for your family member. Simply tell us what types of services your loved one needs and we will create a customized elderly care plan for him or her.
Trustworthy Caregivers put You at Ease
Finding someone you can trust to care for your loved one in their home is no small feat. With elderly care from Visiting Angels Fond du Lac WI, you can have confidence in the elder care professional you work with. We have an intensive interview process that includes background and criminal history checks, past employment verification and reference checks. Not only that, we take a caregiver's personality into account to be certain they are someone our clients would enjoy spending time with.
Monitoring Comes Standard with our Elderly Care Services
Visiting Angels Fond du Lac WI won't place an elderly care provider in your home without a plan for follow-up. Staff from our agency will stop by on occasion to see firsthand how things are going. We also make phone calls to get a feel for customer satisfaction. All of this gets relayed to you so you are always in the loop when it comes to your loved one's care.
If you are in need of elderly care for yourself or a loved one, call the knowledgeable professionals from Visiting Angels Fond du Lac WI today.
Serving Fond du Lac & Calumet Counties
Visiting Angels
FOND DU LAC, WI
885 Western Ave #450
Fond du Lac, WI 54935
Phone: 920-375-5555
Fax: 920-328-0324