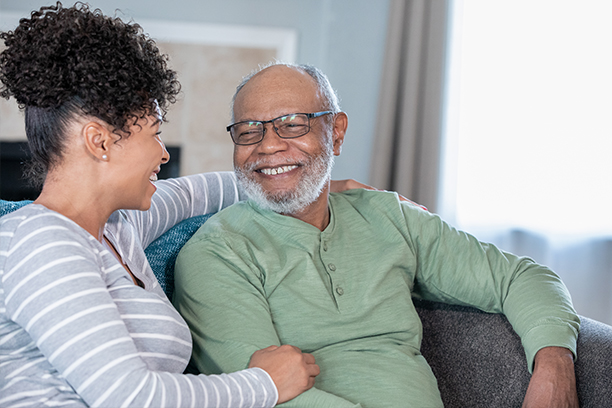 Specialized Senior Care from Visiting Angels Fond du Lac WI
When it comes to family, nothing is more important – but for many people who juggle busy modern lives, demanding jobs, and constant commitments, sometimes it feels like you can't give your aging loved ones the time and attention they deserve. That's why Visiting Angels Fond du Lac WI is here to help with our elderly care specialists. We'll be there whenever you can't be and you can have peace of mind, knowing that your family member is being looked after. When you visit them, you won't have to worry about what they're eating or if they're taking their medication. Your time with them can be special and stress-free.
Custom Elderly Care Plans from Visiting Angels Fond du Lac WI
With in home elderly care, there's no such thing as a one-size-fits-all solution. At Visiting Angels Fond du Lac WI, we understand that each senior comes with their own specific set of elderly care needs. It's why we've developed our customized care plans, allowing us to work closely with you to develop a care schedule that's ideally suited for your loved one. With your valuable input, we'll determine how many hours of care they need, and when they need it. If they require extra attention on holidays, weekends, or evenings, we'll make sure they get it. We'll also assess any special requirements such as Alzheimer's or dementia care, respite care, mobility assistance, or elderly companion care and incorporate those needs into their care plan.
Next, we'll inventory their daily needs. If your loved one has a special diet they're struggling to maintain, we can assist with grocery shopping, meal planning, meal preparation, and other diet monitoring techniques. If your loved one struggles with their morning routines such as washing, shaving, or getting dressed, we can help. And if your loved one deals with loneliness, we can read to them, chat with them, or accompany them to their favorite neighborhood spots. It's our comprehensive and personalized support that distinguishes elderly care at Visiting Angels Fond du Lac WI.
Once we've designed a detailed daily care plan for your family member, we'll match them up with a caregiver that's ideally suited to their needs and personality. We pride our caregivers in their attentive, proactive care – if they notice anything out of the ordinary, they'll notify you immediately. We provide services to Fond du Lac, Ripon, Berlin, Princeton, Rosendale, and the surrounding areas.
Get your loved one the specialized elderly care they need – contact Visiting Angels Fond du Lac WI today for further details.
Serving Fond du Lac & Calumet Counties
Visiting Angels
FOND DU LAC, WI
885 Western Ave #450
Fond du Lac, WI 54935
Phone: 920-375-5555
Fax: 920-328-0324