Senior Home Care in Fond du Lac WI
Welcome to Visiting Angels Fond du Lac WI! We are pleased you have shown an interest in our senior home care services. We are a locally owned and operated agency that provides non-medical in home care to aging clients throughout Fond du Lac and the surrounding communities. Our agency is trusted by many to provide services that allow our clients to live happy and healthy lives in the comfort of home.
At Visiting Angels Fond du Lac WI, we believe our home care agency is so well liked by those in the community because of the wonderful caregivers we have on staff. Each of caregivers has been screened by our office. We look not only for clean background checks and knowledge of home care services, but for people who are as dedicated to providing dignified care as we are. Caregivers should have an upbeat personality, be easy to get along with, and genuinely enjoy spending time with seniors. At Visiting Angels Fond du Lac WI, we only hire home care providers we would feel good about sending in to the homes of our own loved ones.
When you call Visiting Angels Fond du Lac WI for senior home care services, your loved one will be able to continue living in the familiar surroundings of home. Our caregivers will work to keep your loved one safe and comfortable and to keep you informed of their progress. Contact our office today to see what home care from Visiting Angels Fond du Lac Wi can do for your loved one.
News Release - Wisconsin Campaign for Alzheimer's Awareness
Our Home Care Services
Home care services from Visiting Angels Fond du Lac WI are invaluable to many families in the area. For example, our companion care provides seniors with friendship and conversation. Our personal care services can help with medication reminders and appointments. The Ready-Set-Go-Home program helps our clients transition back home after a hospital stay.
These are merely a small sampling of the types of home care services we provide. Some more specific examples of services we provide include:
Bathing/showering
Dressing
Meal preparation
Light housekeeping
Hygiene assistance
Transportation assistance
Transferring
Walking assistance
When you choose Visiting Angels Fond du Lac WI for non-medical home care, your loved one will have access to all of these services and more. Our customized plans make it easy to create a plan that addresses their unique set of senior care needs.
Call our Fond du Lac office for more information or to set up a free home care consultation.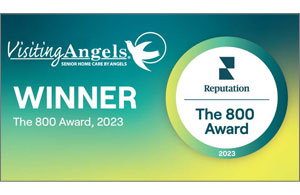 LEARN MORE
CLICK HERE for Nondiscrimination Notification
CLICK HERE Limited English Proficiency Policy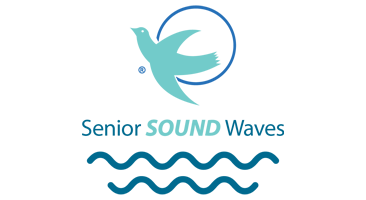 This is a show where we help seniors and their loved ones be "in the know". We discuss some of the issues that affect our seniors and some practical solutions to the challenges they face. These solutions are provided by interviewing professionals in our community that serve the senior population. We ask them the questions that many seniors and their loved ones may have or may not have even thought to ask.
Click Here to listen to our show!
Visiting Angels Fond Du Lac, WI are Proud Recipients of the 2019 "Provider of Choice" Award!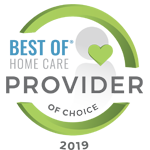 Visiting Angels of Central WI Honored Among Top Home Care Agencies in the Nation -- Named "Caring Star of 2018" for Senior Care Service Excellence
Positive Consumer Ratings Led to This Industry-LeadingDistinction from Caring.com
Beaver Dam, WI January 19th, 2018 — Visiting Angels is pleased to announce it has been selected as a "Caring Star of 2018" for in-home care service excellence. In ratings and reviews from family caregivers and cognitively healthy older adults, Visiting Angels earned a 5-star consumer rating (the highest possible score) within the last year, while also having a high volume of positive reviews and meeting other qualifying criteria for this national honor. There are only 7 Caring Star 2018 agencies in Wisconsin, and overall Visiting Angels is among 253 home care agencies across the nation who earned the Caring Stars 2018 distinction.
>>Learn More<<
Check out our most recent newsletter:
Click Here