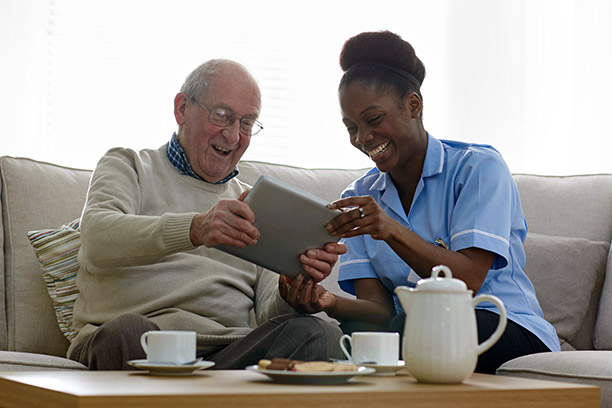 Alzheimer's Care Services
Alzheimers Care Plans from Visiting Angels Fond du Lac WI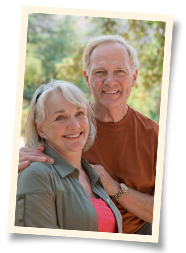 Visiting Angels Fond du Lac WI provides knowledgeable Alzheimers care services to families in the area. Our locally owned and operated agency is known for providing clients with unrivaled Alzheimers care in the comfort of their own homes. If you have an aging parent or loved one who has been diagnosed with Alzheimers, you could benefit from the care provided by Visiting Angels Fond du Lac WI.
When a parent is diagnosed with Alzheimer's disease, family members often take one of two stances. They either assume their loved one must move to a facility in order to be safe or family members believe they can take care of their loved one on their own. Visiting Angels Fond du Lac WI believes there is a happy middle ground when it comes to Alzheimer's care. We can provide services that not only take the load off of family caregivers, but also allow your loved one to remain at home for as long as possible.
Alzheimers care from Visiting Angels Fond du Lac WI can provide your family member with a wide range of services. We can help ensure your loved one is eating balanced meals that comply with physician's orders. We can remind your loved one to take medications. We can spend time with your family member engaged in activities and conversation that keeps them feeling connected to others. We can also help your loved one with household tasks like laundry and dishes. With Alzheimers care from Visiting Angels Fond du Lac WI, your options are nearly limitless.
Depending on your parent or family member's schedule and routines, needs for Alzheimer's care scheduling can vary greatly. Visiting Angels Fond du Lac WI has flexible scheduling that allows you to designate when your love one needs assistance. You may find that you would like someone to stay with your mom or dad during the day while you're at work. Perhaps your loved one could benefit from someone to watch over them at night so they don't become confused and leave the home. No matter the hour, compassionate Alzheimer's care professionals from Visiting Angels Fond du Lac WI can be there to lend a hand.
If your loved one has recently received a diagnosis of Alzheimer's, Visiting Angels Fond du Lac WI can help. Call our office to see how our Alzheimer's care services can help.
Serving Fond du Lac & Calumet Counties
Visiting Angels
FOND DU LAC, WI
885 Western Ave #450
Fond du Lac, WI 54935
Phone: 920-375-5555
Fax: 920-328-0324