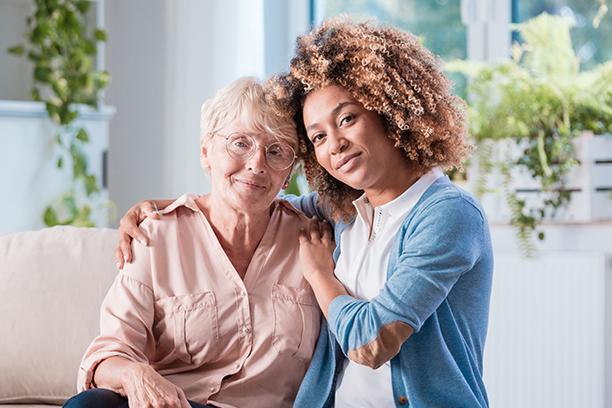 Transitional Care in Fond du Lac Helps Avoid Hospital Readmissions
Ready-Set-Go Home with Transitional Care
It can be startling to realize that one out of every five seniors in the U.S. is readmitted to the hospital within 30 days after being discharged. At Visiting Angels® Fond du Lac, we want seniors to experience a successful transition home after a hospital stay. Our Ready-Set-Go Home program helps make this possible. It is a non-medical transitional care plan that helps seniors go home from the hospital to their Fond du Lac area home to recuperate, successfully avoid expensive hospital readmissions.
At Visiting Angels Fond du Lac WI, our years of experience have taught us that hospital readmissions are often due to:
Exhaustion. It's impossible to rest in the hospital. Constant interruptions, unfamiliar surroundings and changing schedules throw seniors off their routines, creating confusion and anxiety, making it even harder to recover.
Difficulty managing at home alone. Coming home exhausted and weak, seniors often struggle while trying to recuperate. Our professional caregivers provide transitional care so your loved one can rest and recover at their Fond du Lac home.
Lack of a detailed discharge plan. Without a plan to guide them, seniors can become overwhelmed by the changes their hospitalization initiated. That's why Visiting Angels Fond du Lac WI provides a Ready-Set-Go Home Discharge Planning Guide. It can be used to prompt discussions with medical staff to everyone understands the post-hospital care your loved one needs.
Failure to follow doctor's instructions. Our transitional care Discharge Planning Guide makes it easy to ensure after care guidelines and follow up visits are kept.
Medication. During post-hospital care, seniors can become confused with new medications and neglect to take them. Our transitional care professionals can monitor prescriptions and ensure medications are taken regularly.
Transitional Care Prevents Readmissions
At Visiting Angels Fond du Lac WI, our transitional care program addresses three key areas to prevent readmission:
At the hospital – Our Ready-Set-Go Home Discharge Planning Guide provides a list of questions to be discussed with medical staff, generating a detailed transitional care plan. At your request, our transitional care providers will partner with your loved one's medical team to complete this Guide.
At home – A transitional care provider from Visiting Angels Fond du Lac WI can help with light housecleaning, running errands, monitoring medication and fluid intake, preparing healthy meals or special diets, driving to follow up appointments, and make sure that all discharge instructions are carefully followed.
At our Fond du Lac WI office – Our dedicated team can arrange special equipment, prescriptions and groceries delivery, and anything that's helpful for recovery.
To find out how transitional care can help your loved one successfully return home after a hospital stay call Visiting Angels Fond du Lac WI today.
Serving Fond du Lac & Calumet Counties
Visiting Angels
FOND DU LAC, WI
885 Western Ave #450
Fond du Lac, WI 54935
Phone: 920-375-5555
Fax: 920-328-0324