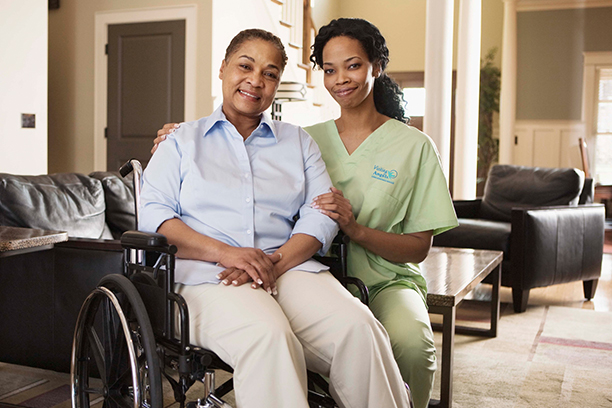 Home Care Solutions for Seniors with Chronic Illnesses in Fremont, CA, and Surrounding Areas
Elderly people may find it very difficult to take care of themselves while dealing with a chronic illness. As a family caregiver, you've probably been aiding your loved one with routine duties that have become harder due of their condition. When their symptoms are more severe, however, they may require more intense, hands-on care in order to age in place at home. When this happens, many families turn to professional agencies that specialize in providing senior care.
Visiting Angels of Fremont helps older people with long-term health problems in Fremont, Newark, Union City, and other nearby California cities. We provide seniors with individualized home care solutions to help them with tasks around the house as well as their personal care needs. We help with things like getting about, keeping up with personal hygiene, using the bathroom, preparing meals, and so much more.
What Are Chronic Illnesses?
An persistent medical condition that lasts more than a year, causes severe functional impairment, and needs regular medical attention is considered chronic. Arthritis, asthma, respiratory ailments, diabetes, and cardiovascular disease are among the most prevalent chronic health issues among the elderly. Alzheimer's disease and various kinds of cancer are also chronic conditions.
With the help of our caregivers, seniors may more easily manage their chronic health issues at home, and studies indicate that those who stick to a healthful routine are more likely to see beneficial health changes over time. At Visiting Angels of Fremont, we work very hard to enhance the lives of our clients.
How Can Home Care Solutions from Visiting Angels of Fremont Help Seniors with Chronic Conditions?
Many seniors need help in managing a chronic condition, and this help is often provided in the comfort of the senior's own home, rather than at medical appointments. Visiting Angels of Fremont's professional home care solutions can make a world of difference in a senior's ability to manage chronic diseases by providing the essential day-to-day help they need.
Here are some ways seniors with chronic illnesses benefit from professional care from Visiting Angels:
Personalized, one-on-one care
When it comes to home care solutions for seniors with chronic conditions, we take a more individualized approach than most other local agencies. So, you can be certain that the care plan we create for your loved one will be flexible enough to accommodate his or her specific needs and daily routines. Our caregivers are available all year round, including holidays. If your loved one needs a professional caregiver, you can count on us to be there for them 24/7.
Greater autonomy
Thanks to the compassionate and dependable caregivers at Visiting Angels of Fremont, your loved one can take a more active role in managing their own health. To ensure your family member can continue to live independently, we will work with you to set up a caregiving schedule. This way, your loved one may stay in their own home while receiving the care and support they need to cope with chronic health conditions.



Increase the number of "good days"
Visiting Angels of Fremont offers a comprehensive range of home care solutions to help seniors with chronic diseases get high-quality support and assistance in the comfort of their own homes, helping them to better manage the difficulties of their condition. Our goal is to help seniors deal with their symptoms and increase the number of "good days" they have.
Contact our Fremont, CA office to schedule a free in-home consultation today!


Serving Fremont, Newark, Union City, CA and the Surrounding Area
Visiting Angels
FREMONT, CALIFORNIA
39159 Paseo Padre Pkwy #110
Fremont, CA 94538
Phone: 510-319-0326
Fax: 510-284-0001