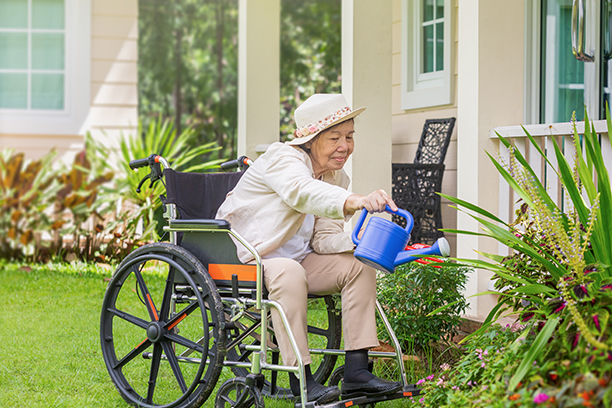 Home Care Providers Throughout Fremont, CA and the Surrounding Area
At Visiting Angels of Fremont, it is our privilege to provide top-quality care for seniors from all walks of life. We have worked with thousands of families of all shapes and sizes, helping seniors in our community enjoy their best possible quality of life. To do that, we focus on recruiting, training, and employing the best home care providers in Fremont, Newark, Union City, and the surrounding area. The individuals on our team have the expertise, experience, and knowledge your family can rely on.
Visiting Angels Hires Only the Most Experienced Home Care Providers for Our Elderly Clients in Fremont, Newark, Union City, and Surrounding Areas
We recruit our team from healthcare and adjacent fields, seeking home care providers with a background in personal services or in-home healthcare. Every caregiver on our team is licensed, bonded, insured, and has access to a range of professional development opportunities. We recruit the best people and offer them every resource they need to stay at the top of the field.
We invest in the future of our team because companionship care relies upon the abilities and skills of good-quality caregivers. Our purpose is to offer your family the expertise and knowledge your loved one needs from a caregiver whose heart, values, and communication style match your loved one. We also look for personality traits like empathy, compassion, kindness, good humor, and patience in our home care providers.
How Our Caregivers Help
Our success is measured in the number of clients who report that their caregiver has become like family to them. Visiting Angels of Fremont is committed to caring for the whole person and connecting your loved one to the resources that can help them the most. Because we're local, we have relationships with local healthcare providers, community centers, public services, and day programs that can support your loved one.
Our senior care services can help with all kinds of everyday needs, such as:
Medication Reminders
Transportation Assistance
Running Errands
We're proud of our reputation as a leading provider of essential one-on-one care. We earned that reputation through our focus on holistic health services, family collaboration, and the wide range of support we can offer. We can work with your loved one in their home and help them maintain independence for longer; we can also work with your loved one if they live in a nursing home, skilled care facility, or hospice center.
Contact Us Today
If you're struggling to meet the needs of a loved one who lives alone, Visiting Angels of Fremont offers one-on-one care services from exceptional caregivers. Contact us today by clicking one of the buttons below to learn more about our customizable care plans and the home care providers we work with.
We look forward to assisting you with your senior care needs!


Serving Fremont, Newark, Union City, CA and the Surrounding Area
Visiting Angels
FREMONT, CA
39159 Paseo Padre Pkwy #110
Fremont, CA 94538
Phone: 510-284-0000
Fax: 510-284-0001