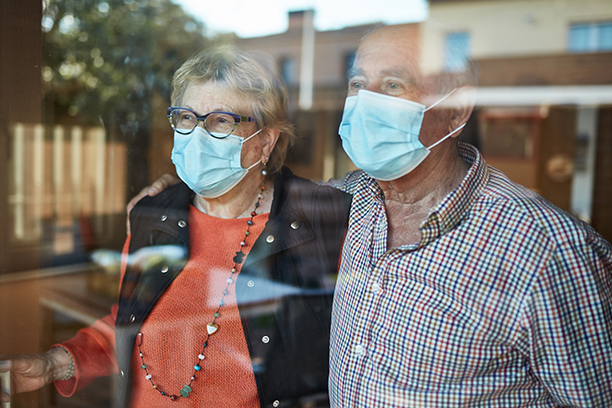 Transitional Comfort Care Throughout Fremont, CA and Neighboring Communities
For seniors, the aging process can mean more frequent visits with doctors and home care providers. Maintaining good health for seniors throughout their golden years is our focus at Visiting Angels of Fremont, and our expertly trained caregivers are ready to help your family at each step by providing your loved one with comfort care.
Expert Caregivers Offering Comfort Care to Help Your Aging Loved One Transition Home After Hospitalizations and Procedures in Fremont, Union City, Newark, and Surrounding Areas
When your loved one has an illness, surgery, hospitalization, or other health events, it is important to learn from it and update daily habits to accommodate new needs. The two most important things you can do to help a loved one who is recovering from a medical event is to access transitional comfort care and help mediate the underlying cause of the health problem.
Ready-Set-Go Home
Our transitional comfort care services, for clients returning home from the hospital, use a three-prong approach: we help your loved one at the hospital, at their home, and through our home care agency. We are present at each step of the way, providing holistic assistance to your loved one and your whole family.
Ready:
A hand-picked caregiver will meet with your family; you will work together to build a custom compassionate care plan that is unique to your loved one's needs; and we will complete all the planning at the agency to make sure you have the care you need, on the schedule and the budget that you need them.


Set:
Our home care provider can begin working with your loved one while they are still in the hospital; we help your family gather any aftercare instructions or other information needed for a safe return home; we can help your loved one fill prescriptions, prepare their space for their return home, and fill their fridge with fresh foods.


Go Home:
Finally, when your loved one is ready to be in their own home, our caregivers help to ease the transition and make sure that your loved one always remains safe and comfortable. That includes helping with everyday needs—making meals, changing bedding, cleaning living spaces to maintain a healthy home environment—and watching to make sure your loved one's health remains stable.
Why This Is Important
Comfort care is vital to seniors returning home after a hospitalization. Your family will need to be mindful of aftercare recommendations, changes in medication or medication schedules, changes in dietary needs or sleep habits, and keeping follow-up appointments with your loved one's medical providers—and we can help with all of it.
Learn More
If you are concerned about a loved one's health or return home, Visiting Angels of Fremont can help. We can provide you with a custom care plan that will help your loved one on their road to recovery. Our expert caregivers have the experience and skill to help your family navigate your loved one's medical needs.
Contact our Fremont office today by clicking one of the buttons below to learn more about our Ready-Set-Go Home program!

Serving Fremont, Newark, Union City, CA and the Surrounding Area
Visiting Angels
FREMONT, CALIFORNIA
39159 Paseo Padre Pkwy #110
Fremont, CA 94538
Phone: 510-319-0326
Fax: 510-284-0001