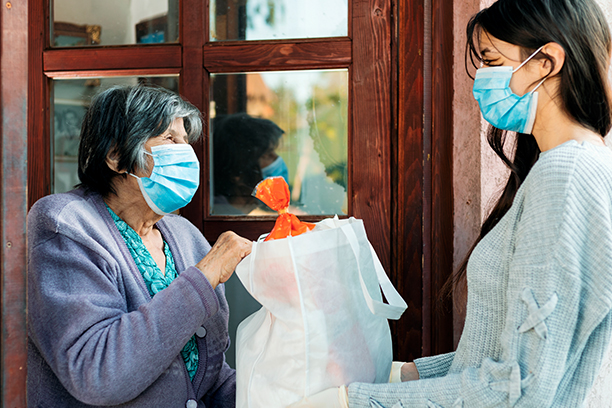 Home Care Providers Offer Overnight Monitoring & Assistance to Seniors in Fremont, CA
Visiting Angels offer home care providers in Fremont, California, and the surrounding areas.
Seniors who need assistance and supervision while they sleep can consider the overnight care services offered by Visiting Angels of Fremont's home care providers. A watchful, attentive home health care worker may guarantee your loved one's comfort and safety throughout the night. The advantages of overnight care for your loved one's health and happiness allow you to relax.
How Can Visiting Angels of Fremont's Overnight Care Benefit My Loved One?
Your loved one could be independent and occupied all day. However, if they live in a senior community or assisted living facility, they will probably get reasonably priced in-home care from the staff or family members. Who is looking after your loved one at night? If there is an emergency, will you be able to seek assistance quickly?
Visiting Angels of Fremont may help seniors with various senior care service requirements by providing overnight monitoring and assistance. Our home health care providers might be beneficial in the following situations:
Getting out of bed, going to the restroom, using the toilet, and then, with help, getting back into bed.
Fall prevention and nighttime wandering must both be avoided.
Medicine reminders
Comfort and companionship.
Family members who need a break
Visiting Angels of Fremont's overnight home care services may benefit older people who are lonely, confused, or terrified at night and those with dementia, balance, or mobility problems, or who are managing a chronic illness.
Choosing the best affordable home care option for your needs
Your loved one could need assistance even if a full-time home care provider isn't the best option for them. You may get help from the Fremont Visiting Angels in this case. Our care programs are tailored specifically to the needs and schedule of your elderly loved one.
We can provide full-time, part-time, and overnight care for seniors. Our home health care professionals can assist with all everyday chores, including:
Controlling incontinence, washing, dressing, and toileting

Conversation, oversight, and support with movement are just a few examples of companionship.
Washing, minor housekeeping, and cooking
We provide errand assistance, prescription reminders, and transportation to appointments.
Please get started by contacting our Fremont, California office. Our team will gather additional details regarding your circumstances, and Our coordinators will schedule a free home care assessment with your loved one. After we've developed a care plan and timeframe, we may share price information with you and help you choose the finest home health care, provider.
Please contact a Visiting Angels of Fremont home care provider to learn more about our reasonably priced elder assistance services.
Serving Fremont, Newark, Union City, CA and the Surrounding Area
Visiting Angels
FREMONT, CALIFORNIA
39159 Paseo Padre Pkwy #110
Fremont, CA 94538
Phone: 510-319-0326
Fax: 510-284-0001