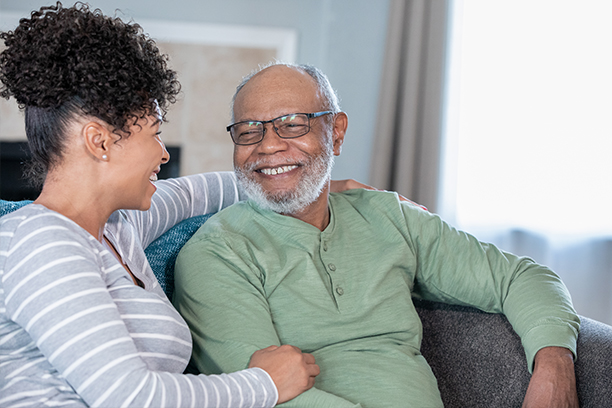 Experienced Elderly Caregivers in Fremont, CA and Surrounding Areas
An elderly family member is too precious to leave in the care of just anyone. That's why so many families in Fremont struggle to find a provider that they feel comfortable entrusting with their loved one's care.
At Visiting Angels of Fremont, we understand just how important your loved one is to you, so we've adopted screening and selection processes that help us ensure that our elderly care aides are the most qualified people for the job.
At Visiting Angels, We Pride Ourselves on Having the Most Experienced Elderly Care Providers on Our Team in Fremont, Newark, Union City, and Surrounding Areas
Whether they're providing assistance with delicate personal tasks like bathing and dressing or joyful companionship to help pass the time, you can count on your loved one's Visiting Angels of Fremont elderly care provider being exactly who they need to be.
How We Ensure Exceptional Senior Care
When it comes to providing top-tier senior care services, Visiting Angels of Fremont knows that nothing can be left to chance. Our methods take the guesswork out of caregiver selection by ensuring that the members of our team are capable of providing the experienced and compassionate care that we are dedicated to delivering to our community.
We look at more than just skills and experience when selecting the people who will carry out our one-on-one care services. We look at character and compatibility, too.
Some of the ways our team at Visiting Angels of Fremont ensures your loved one gets the very best senior care services is through:
Rigorously screening and selecting caregiver candidates
Providing thorough training in all our essential personal home care services
Offering advanced training and certification in areas like dementia care
Carefully matching your loved one with the most compatible caregiver
Keeping in close contact with our elderly care aides in the field
Your Compassionate Senior Care Allies
If you're looking for a home care agency that you can count on, then help is already close to home. Visiting Angels of Fremont proudly provides one-on-one care services to families throughout Fremont, Union City, Newark, and surrounding areas. Thanks to our outstanding caregivers, our one-on-one care services can truly enrich the lives of the seniors who receive them. In fact, we often hear that our caregivers become like one of the family, and there's nothing that makes us happier.
Call Visiting Angels of Fremont at 510-319-0326 to book a free, in-home consultation on our senior home care services and get your loved one on the road to better living at home today!


Serving Fremont, Newark, Union City, CA and the Surrounding Area
Visiting Angels
FREMONT, CA
39159 Paseo Padre Pkwy #110
Fremont, CA 94538
Phone: 510-284-0000
Fax: 510-284-0001