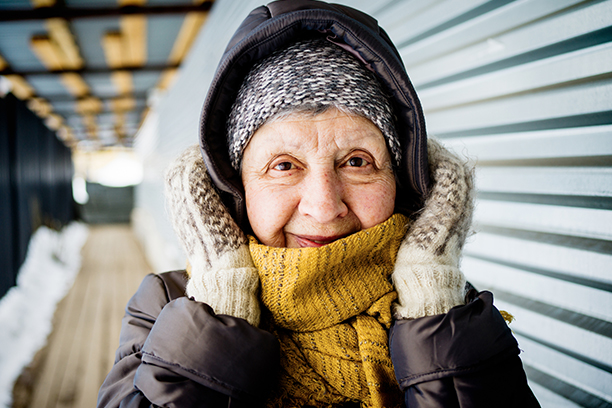 Fall Prevention with At-Home Care in Fort Smith, AR, and Nearby Areas
Visiting Angels Fort Smith's Safe and Steady fall prevention program is aimed at reducing the risk of falls in the home for seniors in Fort Smith, Van Buren, Greenwood, Alma, and across the River Valley area in Arkansas. Taking preventative measures against falls is one way in which our at-home care services may reduce our clients' risk of injury and harm. Preventing falls is essential for successful aging in place due to the high incidence of fall-related injuries among the elderly.
Ultimately, we want our senior clients to be able to stay in their own homes as long as possible, where they will be safest and happiest. This motivates us to devote considerable resources to limiting the occurrence of fall-related risks and injuries.
The Importance of Fall Prevention for Seniors in Fort Smith, AR, and the Surrounding Areas
At Visiting Angels Fort Smith, we're committed to helping seniors in Arkansas' River Valley area age in place at home, keeping them in the space where they feel safest, happiest, and most comfortable. We understand the prevalence of fall-related injuries among the elderly and are committed to helping our clients stay as they live out their golden years in comfortable, familiar surroundings.
There are many risk factors for fall-related injuries among adults over the age of 65, including:
Decreased strength
Poor coordination
Limited mobility
Reduced eyesight
Hearing loss
Stiff or painful joints
Health complications
Cognitive disorders
Side effects from multiple medications
One-third of all seniors will have a serious fall each year, making them more susceptible to harm from falls than the general population. In the event of a fall, the elderly are more likely to suffer serious injuries. A significant number of these injuries have the potential to result in long-term impairment or even death.
Hip fractures, in particular, are a major health concern. There is a significant danger of life-threatening complications after a hip fracture, and recovery may take up to a year. A hip fracture is a serious injury that seldom heals entirely, forcing many older individuals to give up their independence.
Most trips and falls, fortunately, are avoidable. At-home care services provided by professional caregivers at Visiting Angels Fort Smith may mitigate many of the risk factors that contribute to elders falling.
How At-Home Care from Visiting Angels Fort Smith Can Help
Seventy-five percent or more of all major falls occur at home or in the immediate vicinity. Because of this, it's crucial to implement safety precautions at home; doing so might prevent the great majority of falls. Visiting Angels Fort Smith's Safe and Steady fall prevention program may reduce the probability of a slip, trip, or fall occuring in your loved one's home with personalized, one-on-one at-home care services.
Here are some ways our caregivers can help your senior loved one stay safe:
Our caregivers may make the home safer for clients by assisting with simple housekeeping tasks like picking up clutter and putting items in their proper places
We can assist your loved one with getting out of bed and around the house by providing mobility assistance
Our caregivers can prepare nutritious meals to help your loved one maintain their energy levels and avoid feeling light-headed or nauseous
The bathroom is a dangerous area for seniors, but our caregivers will assist your loved one in getting in and out of the tub safely
We can remind your loved one to take prescribed medication when needed and make sure they don't experience any side effects that could impact their balance or coordination
Other Ways We Help Seniors in and Around Fort Smith
At Visiting Angels Fort Smith, our caregivers can reduce your loved one's risk of falls in a number of ways, depending on the type of at-home care we provide.
Fall prevention is also an important part of our Senior Life Care Navigation program. This collection of specialized senior care services also includes Alzheimer's care, palliative care, and Ready-Set-Go Home transitional care services.
Get Started with Visiting Angels Fort Smith
Contact our Fort Smith, AR, office to learn more about fall prevention and our other at-home care services today.


Serving Fort Smith and the Surrounding River Valley Area
Visiting Angels
FORT SMITH, AR
200 North Greenwood Ave #3
Fort Smith, AR 72901
Phone: 479-434-4634
Fax: 479-434-4724