Using Home Care Services to Promote an Age-Positive Attitude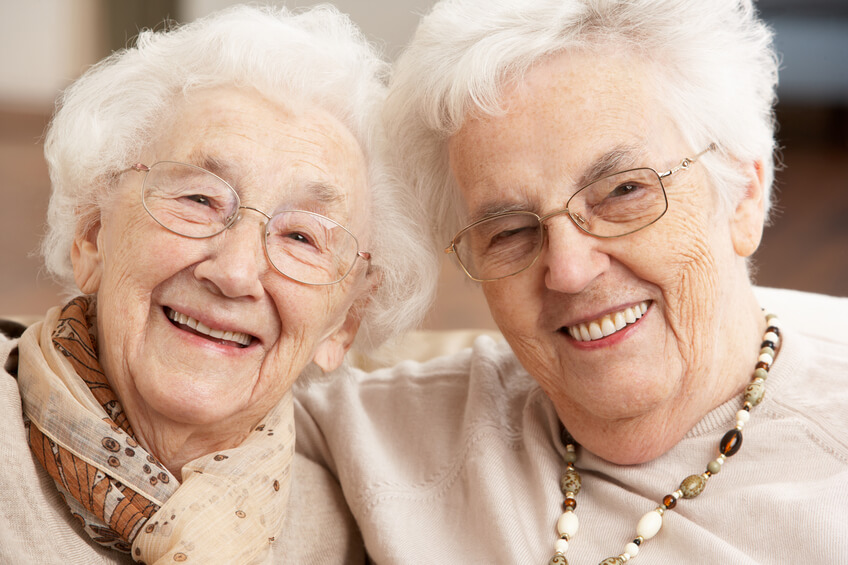 At Visiting Angels, we know that home care services can change a client's outlook on life. But what may surprise you is just how big an impact that outlook has on their health and overall well-being. That's especially true for how seniors feel about aging.
Believe it or not, outlook on aging has a measurable impact on life expectancy — and a big one. A landmark study from Yale and Miami University in 2002 showed that study participants who felt positive about aging lived 7.5 years longer on average than participants who had a negative view of aging.
To put that in perspective, scientists have also studied the relationship between physical exercise and life expectancy. Their findings showed that getting the recommended amount of physical exercise each day increased life expectancy by 3.4 years, less than half the added years of an age-positive attitude.
How Age Can Get in the Way of Age-Positive Thinking
Needless to say, age-positive thinking has a massive effect on the health and well-being of seniors. But many seniors find it hard to feel positive about aging — especially those who face significant age-related difficulties.
When a person has difficulty dressing, preparing meals, or remembering things, they can feel like age has taken something away from them. Even worse, this can make them lose sight of all the things growing older has given them — from the joys and rewards of being a grandparent, to the peace and relaxation of retirement, to the comforts and wisdom that come with perspective.
Without a helping hand, small problems can seem like major crises. Well-deserved joys can be easily forgotten. And it can be easy to take a negative attitude toward growing older.
That's where home care services often come in.
Home Care Services Brighten Lives & Attitudes
At Visiting Angels, we like to think of home care as a service than increases confidence as much as it increases comfort. After all, the small difficulties of aging are just that — small — and having someone around to help puts them into proper perspective.
Home care services also help alleviate the loneliness that sometimes comes with aging. Simply by providing a little compassion and a little conversation, our home care service providers are able to brighten our clients' days. And of course, all of our caregivers approach their work with the age-positive outlook that seniors deserve.
By making our client's lives easier and brighter, and by giving them less reason to focus on the negatives of aging, home care service providers can make a substantial impact in the way seniors feel about themselves and about their age.
If you're interested in our compassionate
home care
services for you or a loved one, contact your nearest Visiting Angels
home care agency
today or call 800-365-4189.