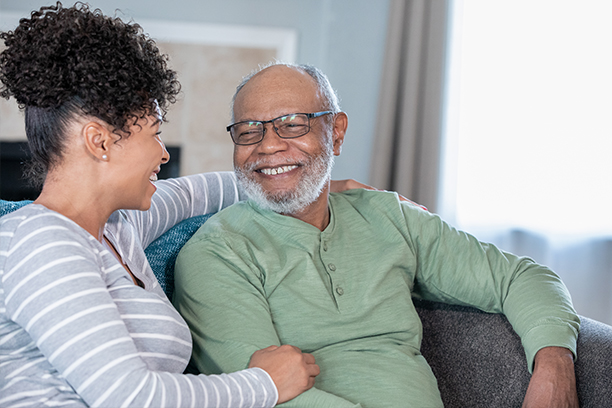 Light Housekeeping for Seniors in Longmont, CO and Surrounding Areas
Our senior support services help older adults in Longmont, Boulder, Louisville and surrounding areas throughout Boulder County, CO with light housekeeping tasks
Have you noticed that your loved one is struggling with everyday tasks? Do they have the physical strength and coordination needed to maintain a clean household? If your parent needs assistance with daily chores you can always hire a maid. However, Visiting Angels of Boulder County can offer an even better solution.
Our experienced and trained caregivers can help your loved one with not only housekeeping but also with senior support services. At Visiting Angels of Boulder County, we offer a wide variety of in-home senior care services and care plans that can be tailored to match your parent's specific needs, preferences and schedule.
How Our Senior Support Services Can Help Older Adults in Longmont and Surrounding Communities
One of the reasons you should consider working with professional in-home caregivers is to ensure your parent lives in a clean and tidy environment. Keep in mind that a clean home is free of dust, mold, germs, bacteria and allergens that can be harmful to your parent's health and cause a list of illnesses. Prolonged exposure to dust and mold can cause respiratory issues, headaches, weight gain, and heart problems. These can lead to the need for medications or even hospitalization. In addition, germs from dust can make your parent vulnerable to illness as well. Dust and mold also contribute to certain asthma triggers.
In addition, a cluttered home is full of tripping hazards. In one study, a fall hazard was found in 50 percent of homes evaluated by the study. Some of the reasons included tripping over objects and clutter, poor lighting, and uneven or slippery floors.

Our caregivers can help your loved one maintain a clean and tidy home by assisting with light housekeeping tasks. In addition, our caregivers can provide useful safety recommendations for fall risk reduction.
If your loved one needs light housekeeping services, our compassionate caregivers will gladly assist with various tasks such as:
Vacuuming
Dusting
Laundry
Taking out the trash
Making the beds
Cleaning countertops
Changing the sheets
And more
However, heavy-duty tasks are not considered a part of the job and our caregivers usually cannot help with activities such as moving the furniture, cleaning the carpets, scrubbing the floors, washing the windows, mowing grass or shoveling snow. Our trained senior care providers are focused on the areas of the home that are crucial for the health, safety and well-being of the client.
Keeping your loved one's home clean is not the only service we provide. At Visiting Angels of Boulder County, we offer a wide variety of senior support services that can help your parent maintain their independence and age safely in the comfort of their home.
Could your aging parent benefit from our light housekeeping services? If so, please do not hesitate to contact our Longmont, CO office at 303-828-2664 and learn more about the services we provide to seniors living in Boulder County. We are here to answer all of your questions so call us today!
Serving Boulder County, including Longmont, Boulder, Louisville, Erie, Lafayette and Surrounding Areas
Visiting Angels
LONGMONT, CO
2040 Terry St #106
Longmont, CO 80501
Phone: 303-828-2664