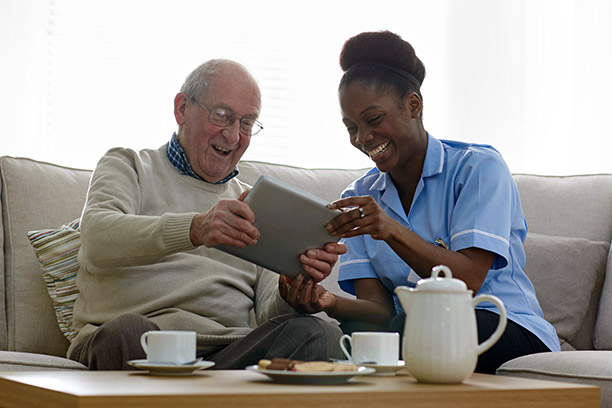 Services For Alzheimer's Patients in Lubbock, TX and the Surrounding area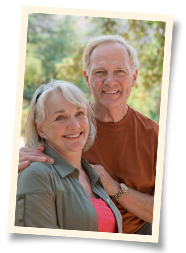 Services for Alzheimer's Patients provided by Visiting Angels Lubbock
An Alzheimer's or dementia diagnosis can be hard to cope with; when you see your loved one's memory beginning to fail, it can be hard or overwhelming to give them all the care they are requiring. When these hard times fall upon families in the Lubbock area, they turn us at Visiting Angels to provide services for Alzheimer's patients. We are one of the top care agencies in the Lubbock area that offers top-notch services for Alzheimer's patients and their families.
The team at Visiting Angels Lubbock understands how important it is to our clients for us to hire the most experienced caregivers. Our Angel Companions are matched to their clients to meet their every need, no matter how different—these include grooming and dressing assistance, hygiene care, medication reminders, and diet monitoring. You can find a detailed outline of our care plans that show the type of assistance we offer and the schedules our caregivers follow. If you are looking for personalized, thorough care for your loved one, join us at Visiting Angels.
Why Choose Alzheimer's Care from Visiting Angels Lubbock?
Our Lubbock office employs both home health aides and Certified Nursing Assistants (CNA's). With the help of these two types of care providers, your loved one will receive the Alzheimer's care that they deserve from someone that understands the nuances of memory-related disorders. Our caregivers are also able to take advanced training for services for Alzheimer's patients. We formed this program in partnership with the Alzheimer's Foundation of America; this program offers our caregivers advanced knowledge for working with clients who have memory-related disorders. We are one of the first care agencies to provide a type of specialized training and certification.
While other agencies may have you or encourage you to change your loved one's schedule or choose from their list of services, Visiting Angels do not. We offer our local Lubbock families care that doesn't disrupt their everyday day-to-day life or schedule. Visiting Angels caregivers are available to provide care regularly, weekly, or as needed to your loved one.
Call our local Lubbock, TX office to learn more about our top-notch services for Alzheimer's patients at 806-678-2780.
Serving Lubbock, Lynn, Crosby, Floyd, Garza, Hale, Hockley, Lamb Counties, TX
Visiting Angels
LUBBOCK, TX
5428 114th St
Lubbock, TX 79424
Phone: 806-687-2780
Fax: 806-687-2784