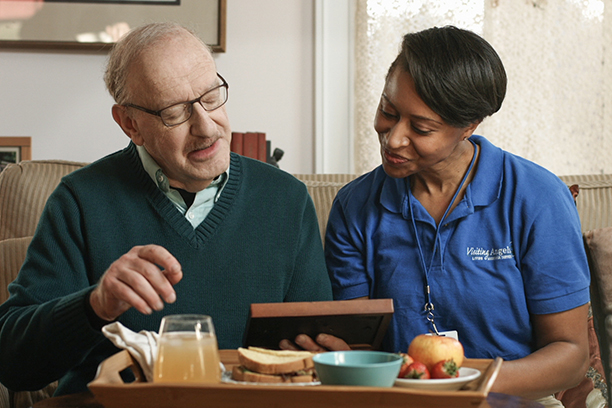 Long Distance Services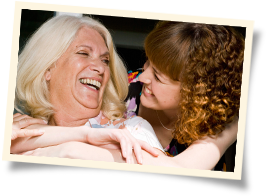 Find Reliable Elderly Homecare at Visiting Angels Lubbock
It is not uncommon in this day and age for families to be separated by distance. Whether because of new job opportunities for adult children, or retirement to warmer climates for aging parents, many families eventually find themselves in need of elderly homecare services. Visiting Angels Lubbock provides compassionate elderly homecare in Lynn, Crosby, Floyd, Garza, Hale, Hockley, and Lamb Counties.
Visiting Angels Lubbock can provide elderly homecare services for your loved one. We work with seniors and the disabled to provide one-on-one care that makes living safely at home possible when family members can't be there in person. The Angel companions from Visiting Angels Lubbock provide compassionate elderly homecare. Treating your loved one with dignity and respect is a top priority.
Our elderly homecare services can provide assistance with a variety of activities. The caregivers from our Lubbock office can help your family member with hygiene care such as bathing, grooming, toileting and dressing. We can also run errands with your loved one such as doctor and hair appointments or picking up groceries. Your loved one's personalized care plan will detail all of the services the caregiver will provide, along with the schedule of caregiver visits. Visiting Angels Lubbock wants to provide elderly homecare services that fit your unique needs.
One common concern for families that are separated by distance is whether their loved one is receiving adequate nutrition. The elderly homecare providers from Visiting Angels Lubbock are experienced at helping clients prepare healthy meals that meet their individual dietary needs and restrictions. Our elderly homecare professionals keep an eye out for any changes in your loved one's diet that could signal a larger issue. At Visiting Angels Lubbock, your family member's well-being is the top priority for our elderly homecare providers.
When you choose Visiting Angels Lubbock for elderly homecare services, you will never have to worry about being out of the loop regarding your loved one's care. We will provide you with routine reports about your family member's progress. We are able to provide this valuable feedback because of our system of continuous monitoring. Routine phone calls, along with unannounced drop in visits, ensure your loved one continues to receive the highest standards of care. The Angel caregivers from our Lubbock office want you to feel confident in the elderly homecare services they provide.
Please call our Lubbock TX office to get more information regarding our elderly homecare services.<
Serving Lubbock, Lynn, Crosby, Floyd, Garza, Hale, Hockley, Lamb Counties, TX
Visiting Angels
LUBBOCK, TX
5428 114th St #B
Lubbock, TX 79424
Phone: 806-687-2780
Fax: 806-687-2784