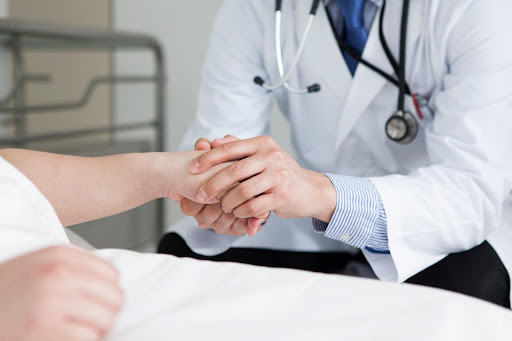 Spending The Holidays With Loved Ones And Dementia
Caring for a loved one with dementia is a challenging job, especially during the holidays. You may want to follow tradition and make everything perfect for your family, but when you have a loved one with dementia, the holidays may start to look a bit different.
What is Dementia
Dementia is an umbrella term for a group of conditions that affect a person's mental abilities, most often memory impairment and thinking skills. Alzheimer's is the most common form of dementia, making up about 60 to 80 percent of dementia cases.
Dementia signs and symptoms vary across different types of the condition, but for someone to have dementia, they must exhibit an impairment in at least two essential mental functions. Those functions include memory loss, difficulty communicating, an inability to focus, loss of reasoning and judgment, or troubles with visual perception.
Unfortunately, medical professionals and researchers are still unsure of the cause of dementia. There is no cure for dementia, but treatment options are available to delay certain signs and symptoms.
Celebrating When a Loved One Has Dementia
When a loved one is diagnosed with dementia, you'll start to notice small changes in how they live and how you interact with them, especially during the holidays. If you celebrate with a loved one who has dementia, consider the following as you prepare.
Adjust Expectations
Holidays with a loved one who has dementia may not look the same as they once did. Depending on the stage and progression of the disease, there may be moments where everything feels normal, but confusion, stress, or anger may arise during festivities. Dementia is a complex condition, and things can change rapidly. Adjust your expectations for the holidays and acknowledge flexibility is the key to keeping everyone safe and happy.
Keep Your Loved One Involved
Many people with dementia can participate in holiday activities and want to stay involved with plans. Invite your loved one to your home for a holiday party, ask them to help you prepare food, or have them join you on a family movie night.
While you want to keep your loved one involved in family traditions and memories, try to help them stick to their daily routine as much as possible. They may not realize it is the holidays, and too many festive activities may confuse your loved one. If you invite them to parties and outings, make sure they have a quiet place to retreat if they're feeling overwhelmed, such as a bedroom in a familiar home. Stepping away from the excitement may not be enough, so devise an exit strategy for them to get home safely.
Be Thoughtful About Gifts
Be mindful of gifts you give to a person with dementia. Try to avoid anything easily breakable or flammable, such as glassware or candles. Instead, opt for practical gifts such as accessible clothing, favorite treats, or a gift certificate. Also, steer clear of anything loud, complicated, or may move on its own as these types of items may startle someone with dementia.
How Visiting Angels Can Help
If you're the primary caregiver for a loved one with dementia and you need assistance during the holidays, services are available to help ease some of your responsibilities. At Visiting Angels, we offer part-time, full-time, and respite care to assist families who need help caring for a loved one. Our caregivers can help seniors with light housekeeping, personal grooming, meal preparation, medication reminders, transportation, and more. We also offer specialized dementia care with trained caregivers who understand the ever changing needs of a dementia patient and work with each family to provide customized care.
Our Marietta office serves those in Marietta and Smyrna, Georgia. If you'd like to learn more about our services, you can schedule a complimentary consultation by completing this online form or calling 770.709.6884.