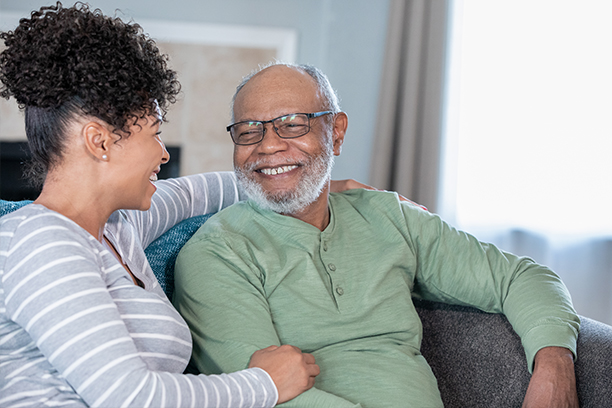 Visiting Angels of Marietta, GA Elderly Home Care Can Answer Any of Your Questions
Visiting Angels of Marietta Elderly Home Care Can Answer Any Questions You May Have
Q: What kind of services do you provide?
A: At Visiting Angels of Marietta we provide a variety of different care options including personal care, dementia care, and companion care. Our elderly home care can help seniors across the nation enjoy their lives within the comfort of their own home. For example, some of the services that we provide include light housekeeping, medication reminders, providing transportation, and bathing assistance.
Q: What does 'aging in place' mean?
A: The term 'aging in place' refers to the ability of a senior to receive care in their home or their family's home. It's the complete opposite of being placed in an assisted living facility, like a nursing home. Sometimes, it might even be the ability to help those live in an assisted living facility as well. It depends on the desires of the client.
Q: How quickly can care services be provided?
A: Often, services can be provided within a 48-hour period. Sometimes they can even be provided in the same day.
Q: Do you provide services in assisted living facilities?
A: Yes! We can provide a qualified, compassionate caregiver to help your loved one achieve their own independence within an assisted living facility.
Q: If something comes up, can I change the schedule?
A: Yes, all we'd need is at least a week's notice. At Visiting Angels of Marietta, our elderly home care aides are dedicated to giving you a schedule that fits your loved one's schedule. We want to make sure that your loved one's needs are met.
Q: How can I get started With Visiting Angels of Marietta?
A: We offer a free, in-home consultation to showcase your options for elderly home care and answer any lingering questions. We will then find a care aide that we believe fits your schedule, care needs, and personality to assist you. You will have the chance to meet your loved one's potential caregiver and then with your consent, the care will begin.
Contact us today to learn more.
Serving Marietta and Smyrna, GA
Visiting Angels
MARIETTA, GA
2470 Windy Hill Rd SE #300
Marietta, GA 30067
Phone: 770-709-6884
Fax: 678-324-7612