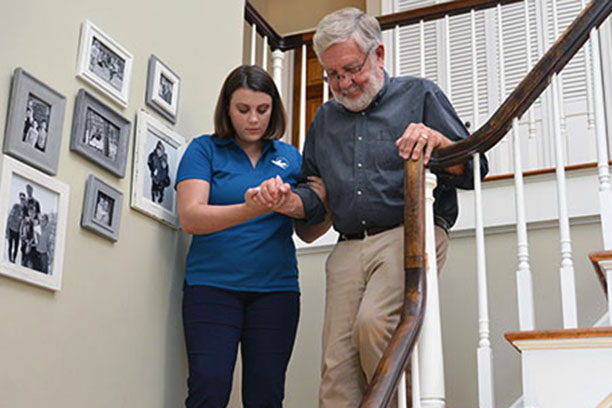 Visiting Angels In Home Caregivers Prevent Falls in Marietta, GA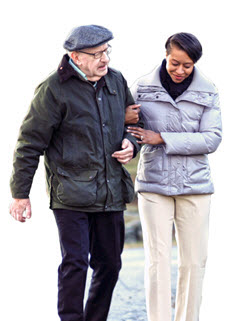 Our In Home Caregivers Reduce the Risks of a Senior Falling by Implementing Our Fall Prevention Services in Their Home
About a third of the population of elderly fall and sustain serious injuries such as fracture, broken hip, and concussions. Moreover, those who have experienced falls in the past are likely to experience it again in the near future. And because falls are very common, about 800,000 individuals are hospitalized yearly, and this cost a lot of money in public healthcare. Visiting Angels of Marietta in home caregivers help beat this statistic.
The Dangers of Falls
Falls can result in physical injuries that can greatly impact the lives of people. As recovery can take from several weeks up to a year, many people who sustained injuries from falls often end up staying in a care facility for a long time, instead of looking into support services. Moreover, falls can also cause phobias and emotional problems for elderly people. Studies show that elderly people who experienced falls are afraid to leave their homes because they fear to fall again if they step out from their house. Because they avoid leaving the house, they miss out on many important events and social functions. This will eventually lead to feelings of loneliness, anxiety, sadness, depression, and social isolation.
Factors Contributing to Falls at Home
Thus, it is critical for you to adopt ways to protect your loved ones from falling. The thing is that falls are caused by several risk factors and if you reduce these risks, you also protect your loved ones from falling. The factors that may be linked to falls include medical conditions such as poor eyesight and arthritis. Other causes may include dehydration and the lack of grab bars in key places around the house. The importance of addressing the risk factors falls can be prevented.
Falls and its related injuries continue to be one of the biggest challenges among seniors, but they can be prevented if you invest in educating the rest of the family. There are many ways to educate prevent and manage falls of your elderly loved ones and all it takes is to seek the right in home caregiver. Here at Visiting Angels of Marietta, our in home caregivers can help you understand what you need to do to protect your loved ones from the risk of falling, such as our support services.
Contact Visiting Angels of Marietta today to learn how our in home caregivers implement our support services.
Download Your Free Safe & Steady Fall Prevention Resource Guide today.
Serving Marietta and Smyrna, GA
Visiting Angels
MARIETTA, GA
2470 Windy Hill Rd SE #300
Marietta, GA 30067
Phone: 770-709-6884
Fax: 678-324-7612