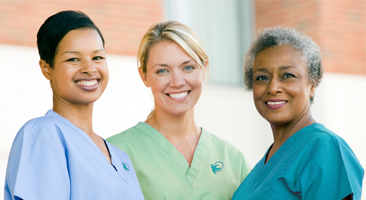 Jobs for Professional Home Health Aides in Marietta, GA
Join Visiting Angels To Make A Positive, Meaningful Impact on Someone's Life - And Yours!
At Visiting Angels of Marietta, GA, seniors turn to our home health aides when they have difficulty caring for themselves. With our assistance, elderly adults can remain at home, in their favorite place. Are you looking for a meaningful job that brings you joy? Would you love to make a positive impact on someone's life, and on yours? If caring for seniors makes you smile, we want you on our team! We're in search of companions who are cheerful, dependable, and compassionate, people with personal accountability. Call us today! To create a work schedule and environment that is perfectly suited for you, we'll work with your personal needs and schedules. Simply choose where and when you'd like to work, and we'll make it happen!
Why One on One Caregiving?
A Visiting Angels home health aide provides one-on-one support for seniors, so that they can continue living in the comfort of their own home. Our elderly clients have a difficult time doing everyday activities, things that people take for granted. Whether it's helping out with meals, taking them out on excursions or shopping trips, running errands, laundry, personal care or keeping the house clean, our care providers can offer a helping hand.
Having said that, the number one care task performed by our companions is helping our seniors to reengage in activities and go back to enjoying their life! In the end, that's where our caregivers find their greatest personal satisfaction, enabling our elderly customers to find joy again.
What Visiting Angels Can Offer You
As a caregiver, you'll have these great benefits:
Competitive Pay, based upon experience
Flexible Scheduling - tailored to your availability
Paid Training Opportunities
Supportive management staff who provides excellent communication and employee feedback
Meaningful job responsibilities, which directly impact the lives of others!
Caregivers Make Our Agency Work, So We Take Their Feedback Seriously
At Visiting Angels of Marietta, we take our employees happiness to heart. We hired Home Care Pulse, an outside company, to audit how our angel home health aide companions feel about working for us. Home Care Pulse calls our current support staff every month to ask for their honest, anonymous feedback concerning what they do or do not like about working for Visiting Angels. As the soul of our agency, we take caregivers feedback very seriously and use it to improve our company.