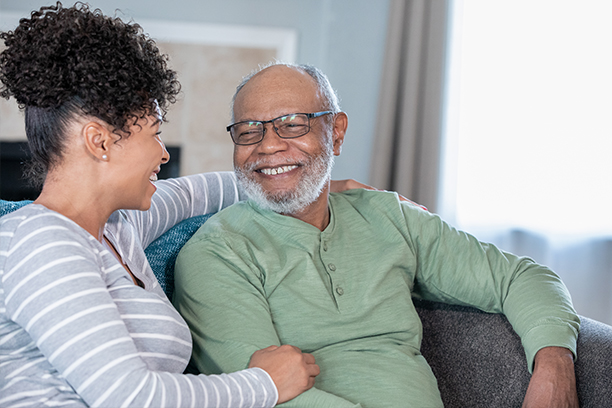 Elderly Care For Seniors in Marietta, GA
Visiting Angels of Marietta Understands the Difficulty of Taking Care of a Loved One While Still Living Their Everyday Life. Our Elderly Care Program Can Relieve Your Care Giving Duties.
One of the most generous, selfless things you can do for a loved one is to provide elderly care for them. Whether you are tending to the needs of a family member with a disability or looking after a senior parent with Alzheimer's, you are ensuring a caring environment, so they can continue to live at home safely. But, when you desperately need a break, who do you turn to? Call Visiting Angels of Marietta and ask about our respite care program. Whether your loved one wants to receive elderly care in their home or an assisted living facility, our aides are ready to help!
The Opportunity To Rest And Recharge
A demanding job yet a fulfilling role, being the family care provider is oftentimes overwhelming, both physically and mentally. Thus, in order to care for others, you must address your own needs as well. Caregivers must also attend to their own well-being, making sure to take breaks, exercise, and eat a healthy diet. Unfortunately, most care providers focus on the needs of their family member only to let their own health deteriorate. However, with care, you now have the opportunity to recharge your batteries, be it for a few hours or a few days.
How Can We Help?
After matching your loved one with a qualified, compassionate aide, we schedule the necessary number of visits according to your particular requirements. As such, you have a chance to go to work or a doctor's appointment, run errands, take a much-needed vacation, or simply take some time off for yourself to rest. Once our support staff visits, they'll engage your loved one in friendly conversations, placing them immediately at ease. Capable of providing a vast array of elderly care, our Visiting Angels of Marietta caregivers will assist your beloved senior or disabled family member with such things as bathing and dressing, personal hygiene and grooming, meal preparation and feeding, as well as transferring, depending on the day's schedule.
How Can We Get Started with Visiting Angels of Marietta?
Now is the perfect time to consider care if you've been feeling burnt out, stressed, or just unable to keep up with demands. You can take a break and take care of yourself. Getting started is quick and straightforward. After contacting our office, we'll match your family with a skilled, reliable caregiver who has the necessary training and experience to assist with any home care requirements. Whether your loved one requires daily or weekly care, overnight or weekend respite, our flexible rates and schedules allow you to receive the care you need. As your caregiving partner, Visiting Angels elderly care is here for you. Call us for more information about care and our other elderly care services and programs.
Serving Marietta and Smyrna, GA
Visiting Angels
MARIETTA, GA
2470 Windy Hill Rd SE #300
Marietta, GA 30067
Phone: 770-709-6884
Fax: 678-324-7612