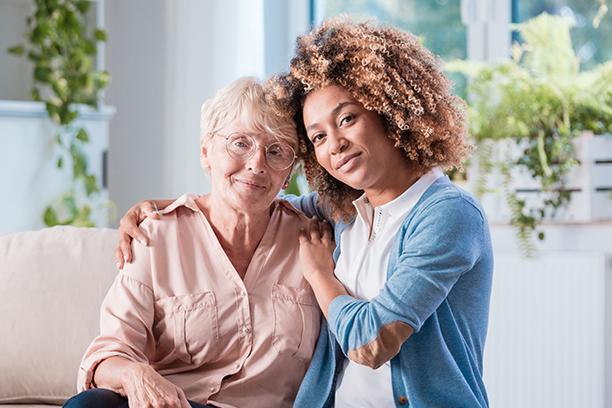 Homecare Providers
Dedicated Home Care Providers from Visiting Angels Metro East IL
When you have a valued family member who needs elder care services, you want a caregiver who will treat them like family. The home care providers from Visiting Angels Metro East IL are dedicated professionals with a proven track record of caring for others. Our elder care professionals believe wholeheartedly in our agency's mission of providing respectful, dignified care.
While searching among home care providers, you simply can't ask for more than the compassionate caregivers from Visiting Angels Metro East IL. Our Angel companions offer the complete package. Not only are they knowledgeable and skilled at working with seniors, they are friendly, outgoing, and able to put others at ease. When selecting elder care professionals to represent our agency we ask ourselves, "Would I want this person to care for my loved one?" Only those we have complete confidence in will earn the title of Angel companion.
Home Care Providers Help with Many Things
Home care providers from Visiting Angels Metro East IL provide many things to their clients, some of which are tangible and some that are not. Among the things people don't often think about when considering in home care is companionship, independence, and confidence. Joyful companionship at having someone to spend time with, renewed independence and the freedom to live at home while receiving assistance, and confidence in their ability to maintain a productive lifestyle. These things are all meaningful to an aging loved one and help increase overall wellbeing.
A home care provider from Visiting Angels Metro East IL can also provide tangible help with many seemingly ordinary tasks. These things may be easy for many, but often become more of a challenge as we age. For example, making beds, vacuuming, folding laundry and other household tasks can become cumbersome. Driving to physician appointments and errands can become an issue. Forgetting to take medications or drink fluids is pretty common, as well as difficulty dressing and grooming. Home care providers from Visiting Angels Metro East IL know just what to do to make things easier for your aging loved one.
Home Care Providers Keep Routines Intact
Regular routines can be very important to aging individuals. Thankfully, the home care providers from Visiting Angels Metro East IL work within your existing schedule to provide services when it is convenient for you. Instead of us dictating when your loved one can receive care, you tell us what they need and when they need it.
If you want an agency with home care providers who are focused on you, call Visiting Angels Metro East IL to learn more.
Serving Communities in St. Clair, Madison, Monroe and Randolph Counties IL
Visiting Angels
BELLEVILLE, IL
347 Covington Drive #A
Waterloo, IL 62298
Phone: 618-257-2200
618-939-5800
Fax: 618-257-2205