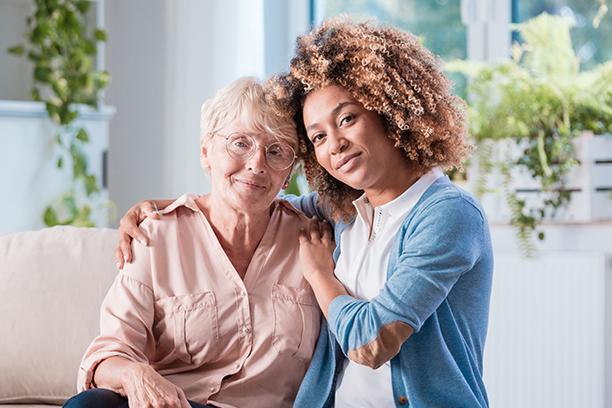 Why Choose Visiting Angels?
Why Choose Visiting Angels?
Dependable, Responsive Care
Compassionate Caregivers
Extensive Employee Background Checks
State Licensed, Bonded and Insured
Personalized Care Plans
Customized Schedules
1 to 24 Hour Care
Discount for Veterans
Staff On-Call 24/7
Locally Owned and Operated
Find a Passionate In-Home Caregiver at Visiting Angels Metro East IL
The in-home caregivers from Visiting Angels Metro East IL are passionate about helping their clients maintain their independence. Enabling seniors to live comfortably in their own, familiar surroundings means the world to not only our clients, but our in-home caregivers as well. Our agency is dedicated to helping elderly and disabled clients live freely and joyfully by offering in home support.
We Follow Your Lead in Scheduling
When it comes to scheduling in-home services for your loved one, your caregiver follows your lead. If you need assistance during the day, in the evening, overnight, on the weekends, or even during holidays, we will be there. There is not a time where we are unable to provide care because we have senior care professionals on staff 24 hours a day, 7 days a week.
Safety Matters to our In-Home Caregivers
Keeping your aging loved ones safe is important to us at Visiting Angels Metro East IL. Your in-home caregiver is always on the lookout for any areas of safety concern around the home. They can also offer tips for fall prevention. Additionally, if your in-home caregiver from Visiting Angels Metro East IL notices any concerning changes in the behavior of your family member, they will notify you promptly. Keeping your loved one safe is always our first priority.
Continuous Communication
Regular monitoring of your loved one's care is a standard part our plan. While we have complete confidence in your home care provider, the administrative staff is committed to following-up and making sure your family member is happy with their services. Whether by placing regular phone calls, or stopping by your loved one's home, we maintain regular contact to ensure your satisfaction.
Personalized Care Plans
Nobody wants to feel like they are a merely a number when it comes to senior care. Your in-home caregiver is focused on you as an individual and values the unique differences between clients. Personalized senior care plans allow us to acknowledge your particular health and wellness needs and provide services which will benefit you. When you have an in-home caregiver from the Visiting Angels, Belleville, Illinois, office, your care and preferences come first.
Contact Visiting Angels Metro East, Illinois, at 618-257-2200 to learn what our caregiving angels can do for you.
Serving Communities in St. Clair, Madison, Monroe and Randolph Counties IL
Visiting Angels
BELLEVILLE, IL
347 Covington Drive #A
Waterloo, IL 62298
Phone: 618-257-2200
618-939-5800
Fax: 618-257-2205