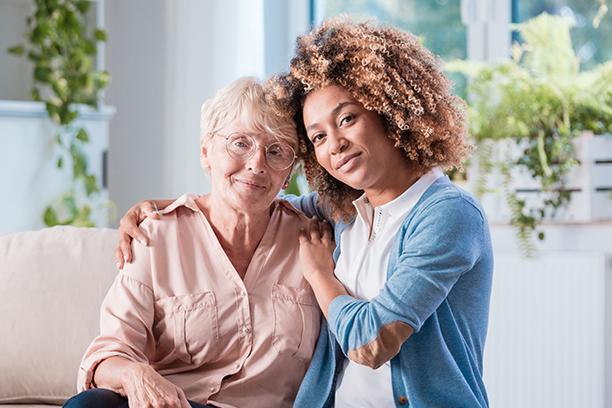 Private Duty Care
Private Duty Home Care from Visiting Angels Metro East IL
Private duty home care services from Visiting Angels Metro East IL can help an aging parent or loved one continue to live comfortably at home. Private home care can give your family member a sense of independence which moving to a facility cannot. If you have a loved one who requires assistance on a daily basis, but values the freedom which living at home provides, then private home care from Visiting Angels Metro East IL can be the ideal solution.
Visiting Angels Metro East IL provides private home care to aging adults in Hollywood Heights, Waterloo, Caseyville, and many nearby communities. Those who have used our services are happy to recommend us to friends because our friendly caregivers are compassionate professionals. Our Angel companions are happy to step in and lend a hand when your family member needs additional help. Knowing you have a skilled professional looking out for your loved one brings peace of mind to your entire family.
What Kind of Services Can Private Home Care Provide?
Private duty home care from Visiting Angels Metro East IL supplies your loved one with valuable assistance in the comfort of their own home. Your elder care professional will be able to aid your loved one with various daily activities such as bathing, personal hygiene, dressing, and grooming. Caregivers can also assist with creating meal plans, grocery shopping, and cooking nutritious meals. Angel companions are also adept at helping with light housekeeping tasks and household organization. With your personalized plan you can dictate which services are right for you.
Along with the practical assistance private home care from Visiting Angels Metro East IL offers, your loved one will also receive the benefits of joyful companionship. Having a patient and compassionate caregiver around provides your family member with conversation, a friendly game opponent, a mealtime companion, a walking partner, and valuable friendship. At Visiting Angels Metro East IL, we are often told that our private home care providers have become like a member of the family.
Like all services offered by Visiting Angels Metro East IL, our private duty home care is subject to our program of continuous monitoring. This system of oversight allows us to ensure your satisfaction through the placement of regular phone calls and periodic home visits. Regular monitoring of care allows us to make sure your services are consistently up to our high standards for care.
Contact Visiting Angels Metro East IL today to learn more about our private home care services.
Serving Communities in St. Clair, Madison, Monroe and Randolph Counties IL
Visiting Angels
BELLEVILLE, IL
347 Covington Drive #A
Waterloo, IL 62298
Phone: 618-257-2200
618-939-5800
Fax: 618-257-2205