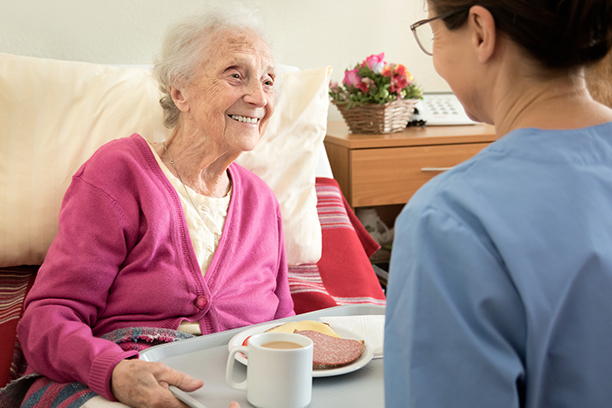 Dementia Care in Neptune Beach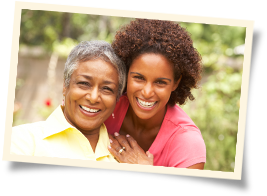 Tips for Dealing with Sundowning
As one of the most trusted dementia care providers in the Neptune Beach area, our team understands the challenges of sundowning.
Sundowning is characterized by increased anxiety, confusion, and irritability after dusk, and is a common symptom of dementia. As the care provider for someone with dementia, responding to episodes of sundowning can be difficult. But with the right strategies and a better understanding of the factors behind sundowning, it's possible to reduce these episodes and limit their severity.
Below, our dementia care team at Visiting Angels® Jacksonville has compiled tips for families in Neptune Beach on how to make sundowning more manageable.
Sundowning Management Tips & Strategies
The exact cause of sundowning isn't fully understood. However, we know that several factors make sundowning episodes more likely to occur and more severe when they happen. Some of these contributing factors include:
Overexhaustion from activities during the day
Overstimulation during or shortly before dusk
Verbal or nonverbal signs of stress, anxiety, or anger in other people
Changes in regular routines
Given this, there are a number of strategies that can be used to make sundowning episodes less likely or less severe.
For example, you can avoid overloading your loved one with physically and/or mentally demanding activites during the day. If your loved one has important activities, like a doctor's appointment, you can schedule them during the morning when your loved one is most alert.
At the same time, you can take steps to make afternoons and evenings more calming for your loved one. An important part of this is managing your own nonverbal behaviors. If your loved one detects that you're stressed or anxious, this may trigger their own stress and anxiety—especially if they're unable to understand why you're upset.
Finally, it is often a good idea when sundowning episodes occur to think back and take notes about what happened both immediately before the episode, as well as earlier in the day. This can help you identify your loved one's personal sundowning triggers, which you can then make an effort to avoid.
Our Dementia Care Services in Neptune Beach
Caring for a family member with dementia is difficult work on your own. At Visiting Angels Jacksonville, we know how challenging this can be for families in Neptune Beach. Our dementia services can help make caring for your loved one more manageable, providing your loved one with the care they need to live safely and comfortably.
We provide our dementia care services to individuals in:
Neptune Beach
Amelia Island
Fernandina
Jacksonville
Fleming Island
Orange Park
Atlantic Beach
Jacksonville Beach
Surrounding areas
Contact Visiting Angels Jacksonville today to learn more about our dementia care services in Neptune Beach and book a care consultation.
Serving Jacksonville, Amelia Island, Duval, Clay, and Nassau Counties
Visiting Angels
JACKSONVILLE & AMELIA ISLAND, FL
4250 Lakeside Dr
Jacksonville, FL 32210
Phone: 904-302-7560
Fax: 904-352-2357
HCA232729 & HHA299994100