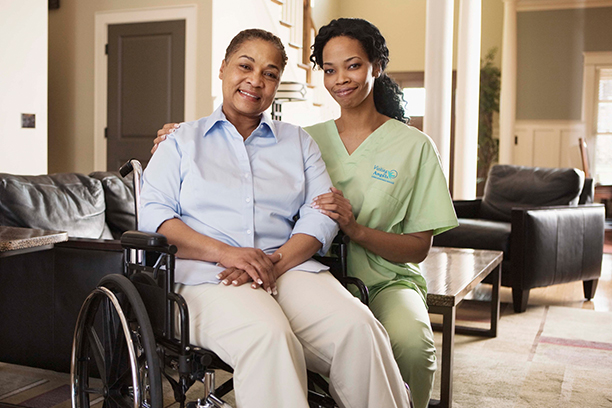 Aging In Place is Possible with At Home Care from Visiting Angels
Getting older is a fact of life. As we grow older, it's natural to begin to slow down. Because of this, day to day tasks may start to take longer. It was once assumed as a person aged they would automatically need to move in with family members, or take up residence in a senior care facility. Thankfully we now have more options available. Many seniors who value their independence have come to know and love the at home care services from agencies such as Visiting Angels Jacksonville.
Live Independently with At Home Care
There are many things to be valued about independent living. For example, the ability to follow your own schedule. Familiar routines bring comfort to many. When you enlist the help of Visiting Angels Jacksonville for care at home, your loved one is able to keep their schedule. Visiting Angels helps seniors in Jacksonville and Amelia Island get the help they need on their terms. One of the great benefits of flexible scheduling is the ability to receive assistance at any time, day or night. Agencies, such as Visiting Angels Jacksonville, have at home care providers available around the clock.
Another benefit of at home care is the ability to receive assistance with the day to day tasks that are already a part of your routine. For example, your loved one may have Thursday designated as the day they go to the grocery store, get their hair done, and run general errands. An at home care professional from Visiting Angels Jacksonville can accompany your family member and make those errands easier. Another example of how Visiting Angels can help is regarding personal care. Bathing and dressing can become more challenging as we age due to physical limitations. Angel companions can help with these tasks and are adept at making clients feel at ease while performing them.
Depending on your family member's limitations, some adult children of aging parents worry about their safety. For instance, you may have concerns that a loved one will forget to turn off the stove, will wander outdoors when they shouldn't, forget to take medications or take too much, or even fall during the night when no one is around to help. These are normal concerns and all can be addressed with at home care from Visiting Angels Jacksonville. Your caregiver will help keep your loved one safe and watch out for any concerning behaviors.
If your family member or loved values their independence and prefers to remain at home as they age, senior care from Visiting Angels Jacksonville can be the perfect way to ease your concerns. Our at home care services are available to seniors on Amelia Island, in Fernandina, Fleming Island, Orange Park, and throughout the Jacksonville area. Contact our agency to learn more about our at home care options.
Serving Jacksonville, Amelia Island, Duval, Clay, and Nassau Counties
Visiting Angels
JACKSONVILLE & AMELIA ISLAND, FL
4250 Lakeside Dr
Jacksonville, FL 32210
Phone: 904-302-7560
Fax: 904-352-2357
HCA232729 & HHA299994100