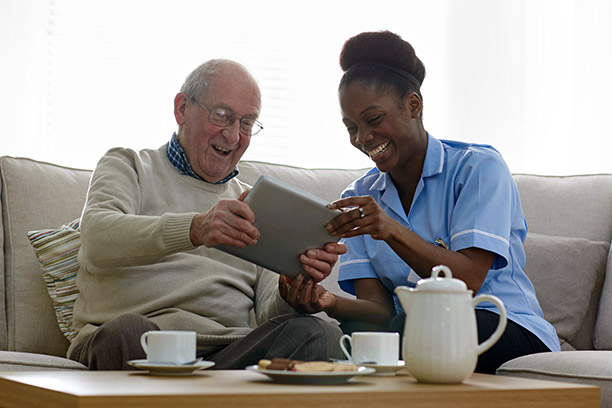 Alzheimer's Services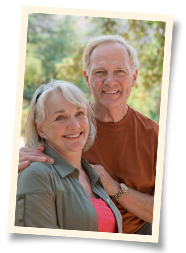 Alzheimer Care Services in Jacksonville, FL
A diagnosis of Alzheimer's or dementia necessitates planning for the future and a critical look at care options. If your loved one is facing a future with Alzheimer's or dementia, the list of questions facing you can seem endless. How long can your loved one remain in their home? Will they need to move to an assisted care center? How will managing their care affect your existing commitments and responsibilities? All of these are common questions that need answers.
Visiting Angels Jacksonville can provide guidance and help find answers to all your questions. Our Alzheimer care services are popular with Jacksonville area families seeking assistance with elder care. Working closely with your family, we will develop an Alzheimer care plan for your loved one.
Seeking Alzheimer's care after an initial diagnosis is one of the best ways to ensure your family member is comfortable with the care they are receiving. Working to establish a care relationship early on allows your care provider to develop a complete understanding of the services needed while providing the time for your loved one to become comfortable with their care provider.
Fortunately, many people suffering from Alzheimer's and dementia can continue to live independently with assistance. Our Alzheimer care services provide assistance while allowing your loved one to continue with their regular schedule and routines. Our professional caregivers are experienced dealing with the symptoms of Alzheimer's and dementia and work closely with your family to ensure all of your loved ones needs are met.
Many of our caregivers providing Alzheimer care services have taken advantage of the Visiting Angels advanced training program for Alzheimer and dementia care. Established in conjunction with the Alzheimer's Foundation of America (AFA) and the Dementia Care Professionals of America (DCPA), this training program provides our care givers with the specialized knowledge they need to assist those dealing with Alzheimer's or dementia.
To learn more about our dementia and Alzheimer care services, please call contact our Jacksonville FL office.
Serving Jacksonville, Amelia Island, Duval, Clay, and Nassau Counties
Visiting Angels
JACKSONVILLE & AMELIA ISLAND, FL
4250 Lakeside Dr
Jacksonville, FL 32210
Phone: 904-302-7560
Fax: 904-352-2357
HCA232729 & HHA299994100