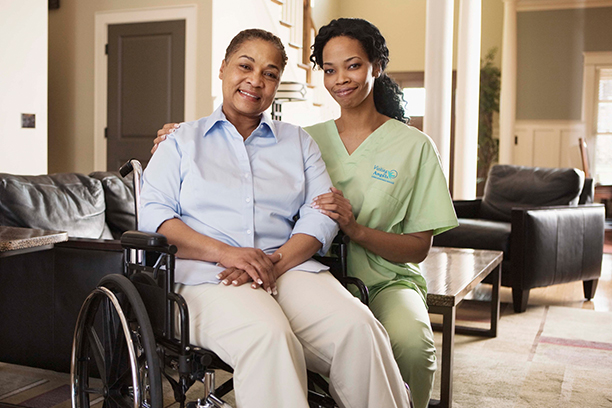 Personal Home Care for Your Loved One in Fernandina 
---
As a caregiver to an aging loved one, you can often feel pulled in too many directions. You want to help your elderly parent or family member, ensuring they're safe and have what they need. At the same time, you have your own career and family obligations to manage. What can you do? It may be time to consider a personal home care assistant in Fernandina, FL. When you bring in non-medical home care, both you and your loved one can benefit in a variety of ways:
More confidence. You can't be there for your loved one 24/7. But you're worried every day about how they'll navigate the stairs and shower, or whether they're eating enough.
When you have a personal home caregiver by your loved one's side, you can ease your concerns and have confidence that they're in capable, compassionate hands throughout the day. Likewise, your loved one will also feel more secure knowing help is there when they need it.
Less frustration. Being a caregiver is not an easy job. Even if you're retired, being on-call 24 hours a day, seven days a week is demanding, frustrating, and certainly overwhelming. Sometimes, it's just too much to bear.
But with a personal home care provider in Fernandina, you don't have to go it alone. You can bring in a caregiver one day a week, or every single day, to provide the right level of non-medical support and assistance for both you and your loved one. That way, the time you do spend with your family member is high quality and enjoyable, not full of stress.
Help with personal hygiene. You have no problem helping your loved one with mobility, cooking, and meal planning. However, when it comes to personal care – such as bathing, dressing, grooming, and using the restroom – the situation is far more uncomfortable. Why not let a personal home care assistant help? They know how to handle these types of situations with respect and total sensitivity.
Long distance solutions. Caring for a loved one can be stressful. However, if you don't live in the area or are out of state, wondering and worrying about them every day can be nerve-wracking. But when you bring in help and support from a personal home care assistant, you don't have to worry. Your loved one can get help with a variety of daily tasks, from cleaning and cooking to bathing and dressing.
Getting Started with Personal Home Care in Fernandina
Your loved one is most comfortable and happiest at home. When it becomes clear they can no longer manage 100% on their own, call in the personal home care agency families all over Fernandina rely on: Visiting Angels® Jacksonville. When you choose us, your loved one can remain safely and independently at home while gaining a trusted source of support and companionship.
Interested in learning more? Our personal home care services are available in Fernandina, Amelia Island, Fleming Island, and Orange Park. If you'd like to schedule a no-obligation consultation, call our Jacksonville office today.
Serving Jacksonville, Amelia Island, Duval, Clay, and Nassau Counties
Visiting Angels
JACKSONVILLE & AMELIA ISLAND, FL
4250 Lakeside Dr
Jacksonville, FL 32210
Phone: 904-302-7560
Fax: 904-352-2357
HCA232729 & HHA299994100