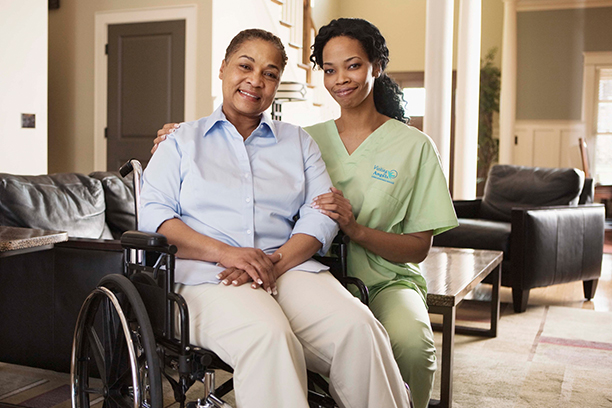 Alzheimer's Care Services: Addressing Mealtime Concerns 
If you help care for a family member who is living with Alzheimer's disease, there are probably many aspects of their daily routine you keep an eye on. One of the biggest areas of concern for family caregivers is whether their loved one is eating properly. Alzheimer's care services from Visiting Angels® Jacksonville can help manage your loved one's diet and make sure they are receiving the proper nutrition for optimal health. You can count on Visiting Angels Jacksonville to look out for your loved one's well-being through our Alzheimer's care services.
Meal Planning Assistance in Jacksonville
Your loved one's Alzheimer's care services provider from Visiting Angels Jacksonville will be able to assist with meal planning. We can speak with your loved one's physicians regarding their doctor-prescribed meal plan. This is particularly useful if your loved one is also living with diabetes, high cholesterol, allergies, or other nutritional concerns. Not only can your caregiver help plan dietary conscious meals, but they can also assist with grocery shopping and meal preparation so your loved one is more likely to stick to their diet plan. Alzheimer's care services from Visiting Angels Jacksonville helps keep your loved one on track.
Customized Alzheimer's Care Services
Alzheimer's care services from Visiting Angels Jacksonville are customized to best suit your loved one's needs. From meal planning and beyond, there are countless ways we personalize our services to help clients have a better quality of life. Memory care specialists from Visiting Angels Jacksonville can also provide Alzheimer's care services such as bathing and dressing assistance, medication reminders, walking assistance, grooming, transportation, and household organization. All of the Alzheimer's care services provided by Visiting Angels Jacksonville are given in a way that best suits your loved one.
Choose Your Caregiver in Jacksonville
Visiting Angels Jacksonville utilizes Select Your Caregiver® for our Alzheimer's care services. We will hand-pick a memory care professional for your loved one based on their requested services and scheduling requirements. We work hard to find a good fit for your loved one and pride ourselves on making good connections. If you are not satisfied with the match, we will happy find you a more compatible caregiver.
Call Visiting Angels Jacksonville today to learn more and schedule a free, in home assessment. Our Alzheimer's care services are available to those in Amelia Island, Fernandina, Fleming Island, and Orange Park.
Serving Jacksonville, Amelia Island, Duval, Clay, and Nassau Counties
Visiting Angels
JACKSONVILLE & AMELIA ISLAND, FL
4250 Lakeside Dr
Jacksonville, FL 32210
Phone: 904-302-7560
Fax: 904-352-2357
HCA232729 & HHA299994100