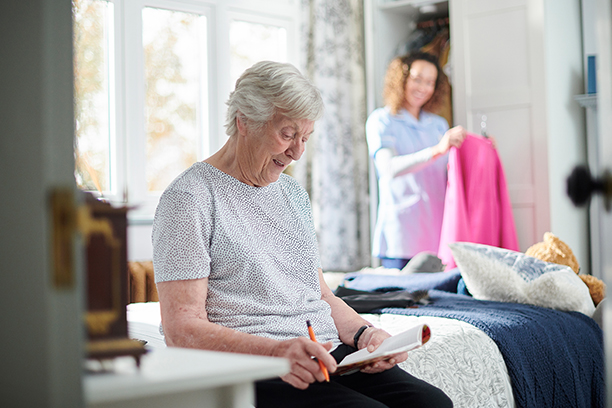 Meet the Owner
Meet the Owner
Kelly Wilhelm, native of Northwest Ohio, has worked with older adults throughout her career. She attended Bowling Green State University earning her Gerontology degree, and also obtained MBA from University of Findlay. Her education prepared her well to serve the older adult population. She has worked in skilled nursing facilities as an Administrator since 2004, and is also a state tested nurse aide and homecare aide. Her passion for caring for others led her to open Visiting Angels here in NW Ohio back in 2012.
Wilhelm states, "The decision to start Visiting Angels comes from a lifelong career as a caregiver and administrator in older adult's private homes and skilled nursing facilities. My desire to serve the Lord through the talents He has given me has opened this door for me here in NW Ohio, and I am excited to be serving Him, by serving those with a greater need."
Kelly and her husband, Ben Wilhelm, live in Edgerton. Her husband is the High School Principal for the Edgerton Local School system. Together they have three children: Madison, Lukas, and Joshua.
Philosophy
The directors of Visiting Angels have always held the philosophy that they are in business to provide the best care possible to seniors as well as others who need in home care while giving total respect to the care giving staff. It's their belief that our network of franchised Visiting Angels home care agencies should have the very best in training and support so that elderly clients will receive top quality care wherever the need exists. That's why Visiting Angels is "America's Choice In Homecare".
Serving Northwest Ohio in Williams, Defiance, Fulton & Henry Counties
Visiting Angels NORTHWEST OHIO
143 N Michigan Ave
Edgerton, OH 43517
Phone: 419-298-0034
"I understand the struggles families face everyday with hard decision on what type of care it will take to make sure your loved one is safe and healthy. Both in my professional and personal experience, I have helped countless families through these tough choices. As I watch my own grandfather struggle with Dementia, I feel a sense of comfort that I have the knowledge of what to expect and what will come; then can share that knowledge with my own family. It is one of the most satisfying parts of my day, when I can answer simple questions that help a family navigate through a very stressful time in their lives." Kelly Wilhelm, Owner