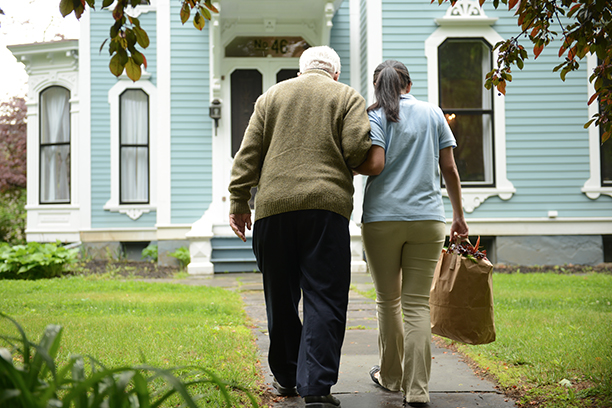 Respite Care in Defiance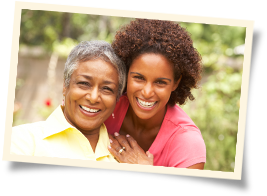 Visiting Angels® Northwest Ohio is proud to offer professional respite care services to seniors and their family caregivers in Defiance and the surrounding areas. These services provide seniors with the support and care they need when family caregivers need a helping hand or time to themselves.
If you are a family caregiver in need of compassionate and reliable respite services in Defiance, Napoleon, or one of the surrounding communities, call on Visiting Angels Northwest Ohio today.
In-Home Respite Care Services in Defiance
While family caregivers are providing care for their loved ones, they are often balancing other responsibilities, such as full-time jobs and raising their own family. With so many responsibilities, family caregivers tend to put their personal needs at the bottom of the "to-do" list, seldom getting the time they need to rest and recharge. But family caregivers that don't take time for themselves are at risk of caregiver stress and burnout.
Respite care services from Visiting Angels Northwest Ohio give family caregivers in the Defiance area the peace of mind they need to feel comfortable taking a break. Whether it's on a temporary, part-time, or support care basis, our professional caregivers are here to offer respite and a helping hand.
Types of Respite Care Offered in Defiance
At Visiting Angels Northwest Ohio, our respite care services support a wide range of senior care needs in Defiance, including physical assistance, personal hygiene, and household chores. Our caregivers are also available to assist with specialty care needs, such as memory care, transitional care, and care for chronic illnesses.
Our care services for Defiance-area seniors include:
Temporary Care. Temporary care offers support for your loved one when events come up, such as out-of-town graduations, vacations, kids' weekend sporting events, and emergencies.
Part-Time Care. Part-time care helps alleviate caregiver stress and burnout by providing family caregivers with scheduled respite on a weekly basis to use however they choose.
Support Care. Support care brings in a professional caregiver to help the family caregiver as needed. This can include a wide variety of services, such as personal care, physical assistance, housekeeping, cooking, and companionship.
Respite Care Consults for Families in Defiance
Ready to learn more about respite care services in Defiance, Napoleon, and the surrounding communities? Call Visiting Angels Northwest Ohio today for a free in-home consultation at your convenience. During your consultation, we'll get to know your loved one, asses your family's needs, and design your customized plan with no obligation to begin care.
Call Visiting Angels Northwest Ohio today to schedule a free in-home consultation.
Serving Northwest Ohio in Fulton, Defiance, Henry and Williams Counties
Visiting Angels
NORTHWEST OH
143 N Michigan Ave
Edgerton, OH 43517
Phone: 419-298-0034