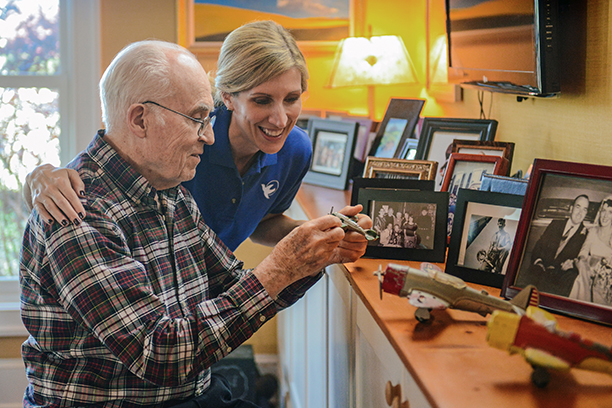 Home Care Services
Compassionate Home Care Services from Visiting Angels Edgerton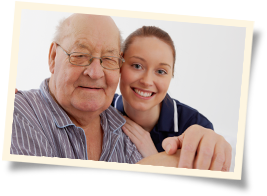 If you are an adult child with aging parents, you may have noticed your mom or dad beginning to slow down. It's normal to require some assistance as we age. Due to physical or cognitive limitations, daily tasks can become more cumbersome and necessitate the help of family members. When you have an elderly loved one who needs assistance, please know you don't have to go it alone. With careers, outside commitments and family of your own, it can be challenging to meet the needs of your aging loved one. Thankfully, you have Visiting Angels Edgerton close by to offer non-medical home care services.
Seniors in Pioneer, Holiday City, Hicksville, Montpelier, and other nearby towns have discovered the freedoms that home care services from Visiting Angels Edgerton provide. They know physical limitations don't have to mean a loss of independence or a burden to family members. The kind professionals from our agency are happy to lend a hand to daily tasks and make independent living easier for their clients. Being forced into institutionalized care is a thing of the past, when you utilize home care services from Visiting Angels Edgerton.
Home Care Services for Any Need
There are a variety of home care services options available from Visiting Angels Edgerton. Some general types of care include:
Companion Care which provides elderly clients with assistance for the activities of daily living
Personal Care offers one on one assistance at home or in residence
Certified Palliative Care oversees the overall wellness of clients
Ready-Set-Go Home program helps seniors avoid re-admission to the hospital after discharge
Social Care helps elderly clients stay up to date with current technology
Alzheimer's and Dementia Care tend to the specialized needs of clients with memory disorders
No matter which type of home care services you receive from Visiting Angels Edgerton, you will have the benefit of our system of continuous monitoring to ensure your satisfaction. Professional staff from our agency will maintain close contact with you and/or your loved one throughout the duration of their care. By placing frequent phone calls and occasionally stopping by, we can get a picture of how your home care is going and make sure it's up to our standards.
When you need home care services for your aging loved one, you need Visiting Angels Edgerton. Call us today and speak with a knowledgeable staff member.
Serving Northwest Ohio in Fulton, Defiance, Henry and Williams Counties
Visiting Angels
NORTHWEST OH
143 N Michigan Ave
Edgerton, OH 43517
Phone: 419-298-0034