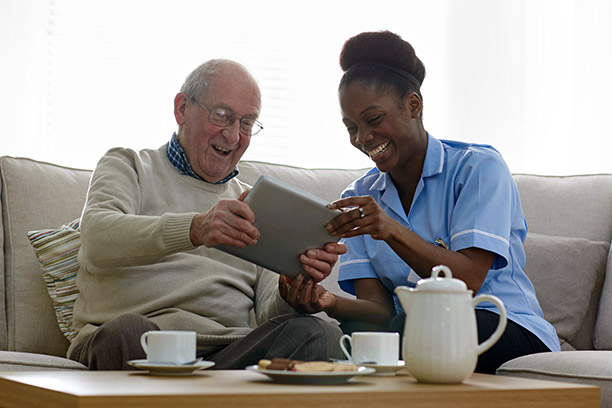 Alzheimer's Care Services
Experienced Alzheimer's Care Services from Visiting Angels Edgerton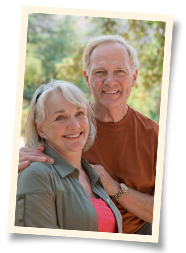 Looking for Alzheimer's assistance can seem like an overwhelming task, but it doesn't have to be. Visiting Angels Edgerton offers Alzheimer's care services to take the strain off of family caregivers and provide your loved one with the help they need. Family members often worry about leaving a struggling loved one with an outside caregiver, particularly if their loved one is difficult or suffers from memory related illness. You can rest assured the professional Alzheimer's care services providers from Visiting Angels Edgerton are adept at working with memory disorder patients.
Countless families in West Unity, Delta, Sherwood, Archbold, and the surrounding towns have already experienced the relief that comes from having Alzheimer's care services from Visiting Angels Edgerton. We understand the challenges that come with caring for an aging parent or loved one. Providing assistance for the person who used to take care of you can be an emotional experience. Add to that the struggles of Alzheimer's and dementia and you have a recipe for stress and anxiety. Allow the compassionate and knowledgeable Alzheimer's care services professionals from Visiting Angels Edgerton to take the weight off your shoulders.
Experienced Alzheimer's Care Services
When considering Alzheimers care services for your suffering loved one, keep in mind Visiting Angels has been providing senior care nationwide for nearly 20 years. Not only do we have the experience necessary to provide knowledgeable services, but we have worked with experts in the field of memory care. For example, the Alzheimer's Foundation of America assisted us in creating a training program to address the unique needs of seniors who struggle with Alzheimers and dementia. Your family will benefit from the advanced knowledge of Visiting Angels Edgerton when receiving Alzheimers care services.
Personalized Alzheimer's Care Services
We understand the types of assistance which will be most helpful to your loved one may vary depending on what stage of Alzheimer's they are currently in. This is why our Alzheimer's care services from Visiting Angels Edgerton are personalized to your needs. Your loved one's plan is created with your input, one-on-one, during a meeting in the comfort of your home. Each of your concerns is taken into consideration when designing a plan. Additionally, while visiting your loved one at home, we will provide a free safety analysis and fall prevention assessment.
For Alzheimers care services you can have complete confidence in, contact Visiting Angels Edgerton.
Serving Northwest Ohio in Fulton, Defiance, Henry and Williams Counties
Visiting Angels
NORTHWEST OH
143 N Michigan Ave
Edgerton, OH 43517
Phone: 419-298-0034