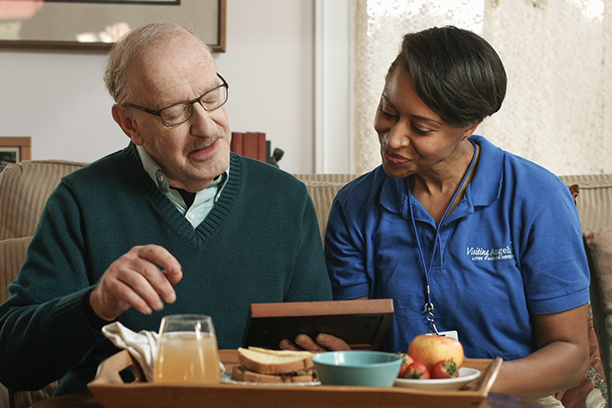 Why Choose Visiting Angels Northwest Ohio for at Home Care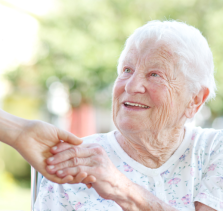 When an elderly loved one needs help at home, it's natural for you to want only the best for them. At home care from Visiting Angels® Northwest Ohio is the perfect way to preserve their dignity and safeguard their health at the same time. Our caregivers in Defiance provide exceptional, one-on-one care that helps seniors continue to live at home while preserving their family's peace of mind.
At Home Care in Defiance On Your Terms
Many seniors are resistant to the idea of home care because they think it will come at the cost of their independence. Our at home care services in Defiance can be tailored to fit comfortably within your loved one's lifestyle so that they can continue to do things on their own terms. Matching a senior's schedule for eating, sleeping, and being active is just one of the many ways that we make our home care at Visiting Angels Northwest Ohio a more pleasant experience for seniors.
Defiance's Trusted Choice for At Home Care
Knowing that your home care agency is fully bonded, insured, and has the appropriate licenses for the care that they provide is essential. Choosing Visiting Angels Northwest Ohio for your loved one's at home care in Defiance means having total security and absolute peace of mind.
Keeping Your Care Accountable
In order to be sure that your family member is always receiving the best possible care, we need to stay in the loop with both you and their caregiver. That's why we check-in often with your loved one in Defiance, both in-person and over the phone to ensure that your loved one's care is always meeting our exceptionally high standard for home care.
Customizing Your at Home Care in Defiance
Senior care is an extremely personal thing, which is why we believe in customizing our at home care services to fit each family in Defiance like a glove. By working closely with your family, we can design a strategy for home care that meets the unique needs of your loved one. We even help you to Select Your Caregiver® from our team to create a match that your loved one will find truly rewarding. Consultations are free for families in Napoleon and Defiance, so why wait?
Call Visiting Angels Northwest Ohio today to find out more about all of our at home care services with a free, in-home consultation in Defiance.
Serving Northwest Ohio in Fulton, Defiance, Henry and Williams Counties
Visiting Angels
NORTHWEST OHIO
143 N Michigan Ave
Edgerton, OH 43517
Phone: 419-298-0034