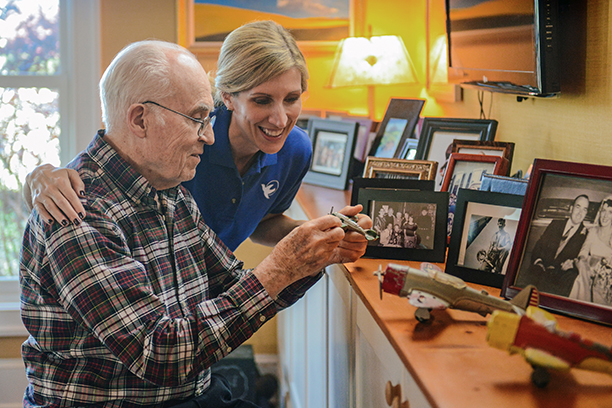 Visiting Angels Portland OR Frequently Asked Questions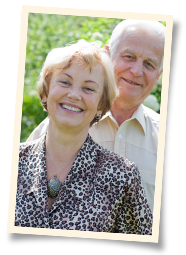 What geographic areas do you cover?
Visiting Angels® in home care agency provides healthcare services to clients throughout the greater Portland area.
Are Visiting Angels® caregivers employees or private contractors?
All of our caregivers are employees of Visiting Angels. Their activities in your home are monitored and supervised by our team of RN, LPN and CNA case managers who maintain regular contact with you and the caregiver to ensure the best possible care. Visiting Angels also provides ongoing training so our caregivers are always knowledgeable and skilled in the latest techniques.
How does Visiting Angels® select employee – caregivers (Angels)?
Visiting Angels® employees go through an extensive selection process which includes telephone screening, application, interviews, verified professional and personal references, verifiable experience as a paid caregiver, and criminal background checks including DMV driving records.
If all the prior checks are positive in nature, the final critical step is whether we feel that the potential caregiver has the character, experience, skills, personality and compassion to be an Angel. At Visiting Angels®, character matters.
Are your employees insured and bonded?
Visiting Angels® employees are insured (liability and worker's comp) and bonded.
Are you licensed?
Visiting Angels® is a licensed In Home Care Agency with the Oregon Department of Health and Human Services. We are an employee based organization and are responsible for all employee payroll matters including federal and social security taxes and worker's compensation insurance.
What are the minimum hours of service your agency will provide?
Visiting Angels® provides a minimum care visit of four hours.
What if I need specific service requirements that are out of the ordinary?
We listen to your needs and we customize the care plan to meet your needs, whether it is for respite (as needed), regular daily/weekly schedule, overnight/day shifts or 24 hour care. We provide services wherever and whenever you need them, including private residences, nursing homes, hospitals, assisted living, retirement communities, etc. An angel can go anywhere!
What are your hourly rates?
Call our office at 503-297-7000. Rates vary by care plan and level of service. Visiting Angels® creates care plans that cover a full range of companion and personal assistance services to fit your needs.
Do you accept Medicare and Medicaid?
Generally, non-medical, homecare services such as those provided by Visiting Angels do not qualify for payment by Medicare or Medicaid.
Do you accept Long Term Care Insurance?
Claims to Long Term Insurance Companies must be initiated by the care recipient. Visiting Angels will cooperate with the insurance carrier in providing any paperwork necessary to assist in the approval process and ongoing monthly billings. In most cases, you pay us, then the LTC Policy pays you. The care recipient is responsible for payment to Visiting Angels regardless of insurance reimbursement.
Do your hourly rates change on nights and weekends?
Visiting Angels® uses the same rate for days and nights. There is a differential for weekends. Contact our office for details.
Do I sign a contract?
You are not bound to a defined time period. Visiting Angels® uses a Client Services Agreement, which details contract information, services desired, and an assessment of your needs.
What is your cancellation policy?
Visiting Angels has a 24-hour cancellation policy. The client needs to call 503-297-7000 (office) 24 hours in advance of the scheduled shift to cancel or make changes.
Termination of services requires a 7-day notice. Clients cancelling services within 7 days may be billed for the remainder of the scheduled shifts for that week. This fee may be waived when care is terminated due to circumstances beyond the control of the client or designated family members.
What if I need to speak with office staff outside of regular office hours?
Visiting Angels has a manager available by phone 24 hours a day, 7 days a week. Someone is always available to answer your questions or assist with schedule changes. Our RN, LPN and CNA case managers are also available by phone to assist with any questions that may arise.
How is my Caregiver selected?
Caregiver selection is based on information you provide to the Visiting Angels case manager who personally meets with you and participating family members prior to starting service. Your caregiver will be chosen according to skill and experience needed to meet your specific needs, in addition to desired personality traits. Visiting Angels understands that client/caregiver compatibility is very important. If you are not completely satisfied with your selected caregiver, you may contact the office to request a staffing change.
Does someone from your office come to my place – our home, hospital, rehab, nursing home, wherever – to meet me about the services I need?
Visiting Angels® meets you where you are. We collect as much information about your needs over the telephone, prior to making our first appointment. We then meet with you, based on your schedule, to determine exactly what services you feel are required. In some situations, there may be a fee for this assessment.
What if my regular caregiver can't make a scheduled shift?
Visiting Angels® provides quality back-up caregivers in order to provide you the service as scheduled should your regular caregiver be unable to make a shift due to illness or other unforeseen circumstances. You will be notified of any caregiver changes in advance.
Serving Portland, West Portland, Southeast Portland, & Beaverton
Visiting Angels
PORTLAND, OR
2365 SW Cedar Hills Blvd
Portland, OR 97225
Phone: 503-297-7000
Fax: 503-297-7025